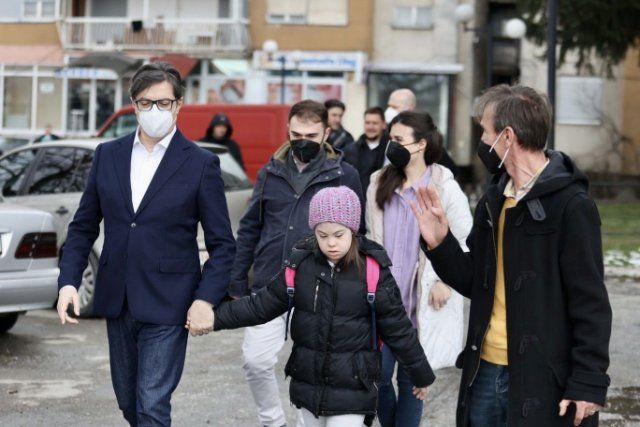 👍 When Stevo Pendarovski, President of North Macedonia, heard that an 11-year-old girl with Down Syndrome in his country was bullied at school, he decided to step in and walk her to school.
💡 Fiat Lux: a charming stop-motion movie made with light painting. Neat-O!
🏈 These three men never missed going to the Super Bowl. In fact, they've attended every single one of them since the first one was held 55 years ago. But with tickets going for $2.5K, this year might be the last for the Never Miss a Super Bowl Club (consider this: in 1967, a ticket to the Super Bowl was about $6).
🏰 The jewel of Escondido is for sale, and at $2.6 million asking price, this historic Queen Anne style mansion is a steal.
🤣 "Even u is handsome, nut hair even u is Mirror knife mix ng drop girl!" That may be nonsense but, the Hairror exists outside the realm of sense and logic.
🎈 Firecrackers are banned in Singapore for safety reasons (and because they're annoying to a lot of people) but you don't need those teeny tiny micro-dynamites to ring in Chinese New Year. There is a workaround, like these "firecracker" balloons.
🦌 Found: the Arnold Schwarzenegger of moose.
🤖 Chief scientist of an artificial intelligence research company recently said that "it may be that today's large neural networks are slightly conscious." Next up, Skynet! (Cue the Terminator theme music).
Image: Pretsedatel.mk
Want more neat posts? Check out our new sites: Laughosaurus, Pictojam, Pop Culturista, Homes & Hues, and Supa Fluffy.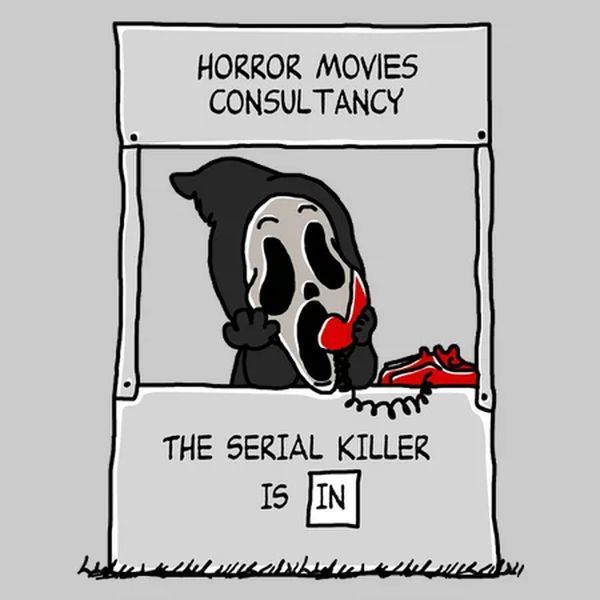 Featured art: Horror Movies Consultancy by indie artist MELONSETA.
Current special: Save up to 20% on all T-shirts for our President's Day Special. Hurry – this limited time special ends soon.
Source: neatorama