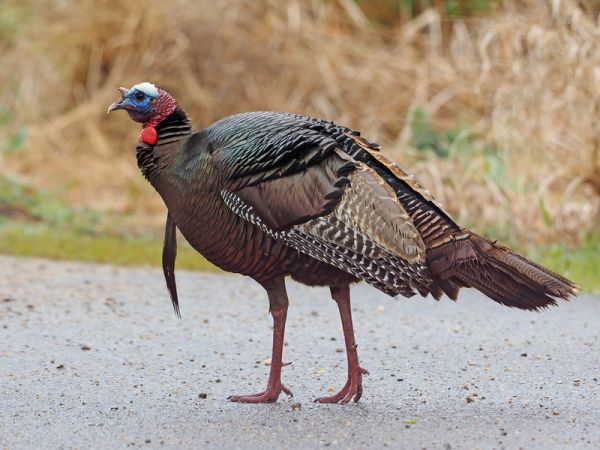 At the beginning of the 20th century, wild turkeys were on their way to extinction, but efforts by Teddy Roosevelt and other conservationists ensured that they are thriving today. In fact, flocks of wild turkeys can encroach upon human territory, and sometimes they act in ways that make the news. It may seem funny when turkeys attack, but like geese and swans, these big birds can develop a bad temper. It isn't all that funny when you are the victim.
In 2009, the turkeys of Grand Haven, Michigan, started targeting one human in particular: the mail carrier, Doug Cody. "We can't figure it out because anybody else can walk pretty close to them and they'll just stay there and look at you, but even when he comes down in his truck—he'll back his truck around and they'll peck at the truck," one resident told WWMT. Once, when a few menacing turkeys had cornered Cody on a resident's porch, he called the postmaster for help. "She laughed so hard I think she just dropped the phone," Cody said. Other postal workers treated the ongoing issue with similar levity, filling Cody's office mailbox with turkey feathers and hanging "Wanted" signs for the fiendish fowl. Eventually, Cody took to bringing a thin plank of wood on his route to keep the birds at a distance.
Read five other stories of bizarre bird behavior at Mental Floss.
(Image credit: Flickr user Judy Gallagher)
Source: neatorama