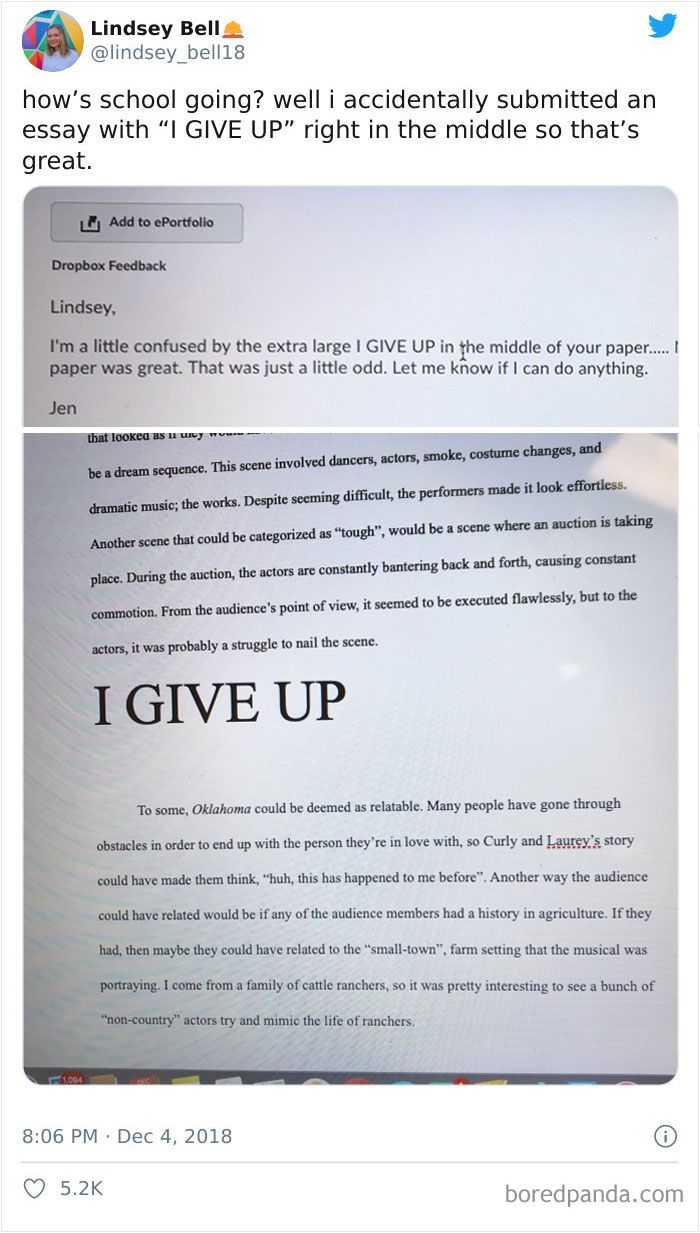 Because students always have to write a lot of papers, oftentimes they forget to double-check whether what they have written is good enough to be submitted. What happens next, you ask? Regret, that's what.
Not only do students misspell a word here and there, but they leave in entire phrases they typed to themselves in a moment of despair or they forget that the name of the text file is so dirty, it sounds like something Eric Cartman would say.
Bored Panda compiles 32 of these moments. See them all over at the site.
(Image Credit: lindsey_bell18/ Bored Panda)
Source: neatorama