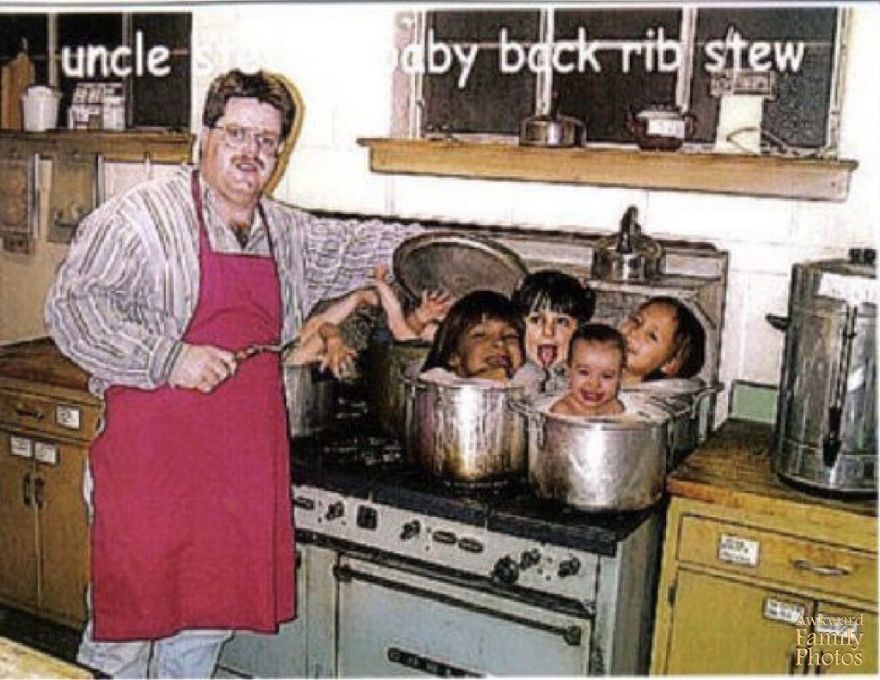 Photo-editing software programs like Photoshop are usually used to create posters or banners composed of photos and text. But these programs are not just for professional use, as they can also be used for fun. And creating funny photos can be a great pastime once you get the hang of it.
I have to say, though: this uncle had too much time on his hands when he created this one.
IG user @al.heng submitted this image over at Awkward Family Photos, and this is what she had to say:
"Uncle Steve was having fun with photo editing and sent these out to our family. I'm in the pot on the back burner on the right. And please note the detached arms flailing in the rear pot."
Thankfully, this man did not take this photo seriously and did not make it realistic.
Image via Awkward Family Photos
Source: neatorama