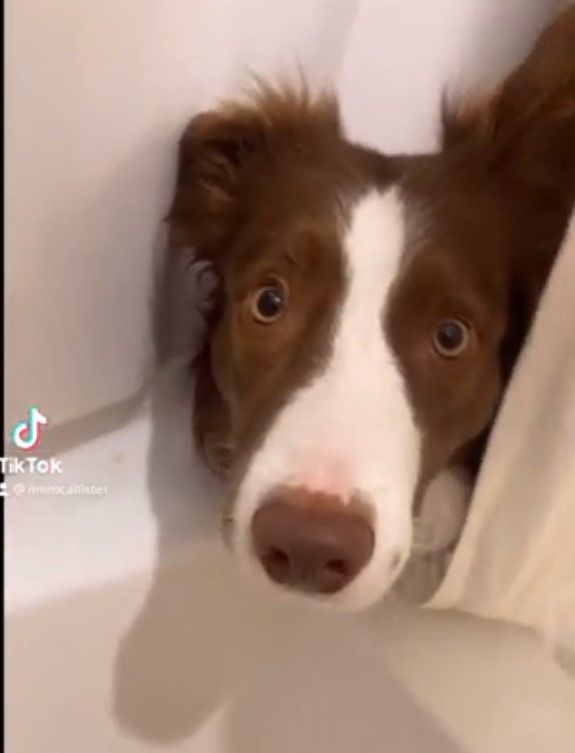 Fetch. A simple game, yet dogs love it. In fact, they love this game so much that they want to play it with you for hours, if not the whole day. And it makes a great time killer, too. At least, that's what Baloo realized when he observed that his mom, Natalie McAllister, takes some time inside the shower.
Usually Baloo just checks in on his mom [in the shower] and that's it, but one day, as she showered and he waited, he came up with the best idea.
He decided to bring his mom one of his toys.
"His only goal in bringing me the toy was to play fetch, which is one of his favorite games," McAllister said. "I don't often throw toys for him in the house, because he's crazy, but I think he felt like he had me cornered and that I would have to throw his toy back."
This was the first time that Baloo brought a toy in the shower, but his mom is sure that this won't be the last time.
Well, what do you think?
(Image Credit: Natalie McAllister/ The Dodo)
Source: neatorama