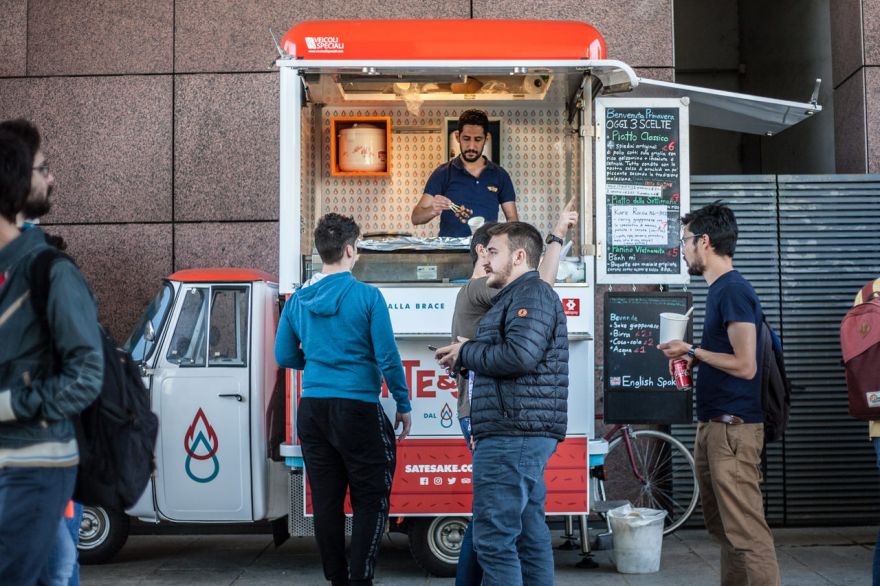 In this land in Europe, techniques and recipes were honed and refined over the course of centuries. These have spread worldwide through the course of time, and millions of tourists are attracted to this land each year, as they seek the peak gastronomy. This land is Italy.
On the other hand, Italy's international food scene leaves much to be desired. Justin Yip pulls no punches: "It's the worst place in the world for non-Italian food." Two years ago, he opened the first and likely only Malaysian food truck in the country.
In many ways, Yip's truck, Sate & Sake, is the antithesis of Italy's food culture. Selling traditional satays and currys to the robust student population of Turin, Malaysian-born Yip stands for fast-casual foreign fare in the home of three-ingredient masterpieces and the Slow Food movement.
While Yip opened up his business in hopes that he will be able to feed Asian exchange students, it's the Italians themselves who became the backbone of his customers. In Yip's estimate, over 90 percent of his customers are Italians. He says that he was hoping to win some Italians over, but he did not expect this many.
Know more about Yip's life over at Atlas Obscura.
(Image Credit: Jeremy Crowle/ Atlas Obscura)
Source: neatorama