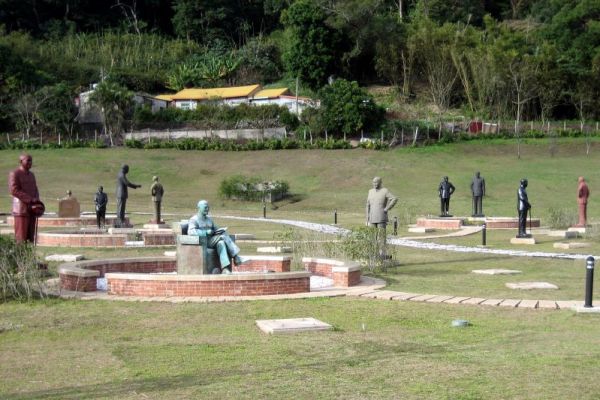 Confederate statues are being taken down in cities across the South. Where will they go? The United States is far from the first country to confront such a dilemma, and there are places all around the world that can be seen as "retirement homes" for statues and monuments that have been removed from public places.
Sometimes statues are collected in one place, where the immortalized fallen crowd together in awkward silence, historical repositories of different eras. Take the "Garden of the Generalissimos" in Cihu, Taiwan, where scores of Chiang Kai-shek statues sit together, regarding one another. The statues are some of the thousands on the island—a controversial legacy of the late leader of the Republic of China (not to be confused with the modern mainland People's Republic of China).
There are places like this in Hungary and Lithuania, and even in Dallas, where there's a private collection of statues of erstwhile European rulers. Read about them at Atlas Obscura.
(Image credit: Prince Roy)
Source: neatorama