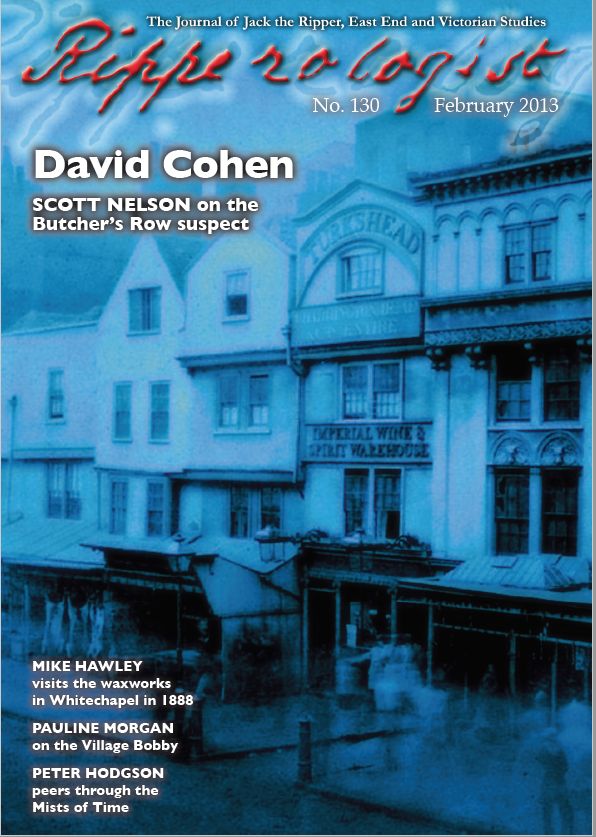 A Ripperologist is one who is interested in (or obsessed with) the study of Jack the Ripper and the Whitechapel Murders of 1888, but the field also includes emphasis on Victoriana of all sorts in general and the East End of London in particular. More books have been written on Jack the Ripper than on all US Presidents combined, and interest in Jack has never been higher.
The magazine Ripperologist is the foremost of several publications dedicated to promotion and discussion of Ripperology, and it is now a free e-zine, available through this link. Back issues are available as free downloads to the point at which Ripperologist was converted from a print magazine
Emphasis is also given to other serial killers and infamous Victorian criminals, and scarcely an issue is to be found that does not contain something profound concerning crimes and/or events that you most probably have heard of before. Prepared to be overwhelmed by detail and minutiae that you never expected to exist for such things.
And if that's not enough, be advised that I used to write for Ripperologist and my work can be found – somewhere – in its pages. See if you can find me.
Source: neatorama