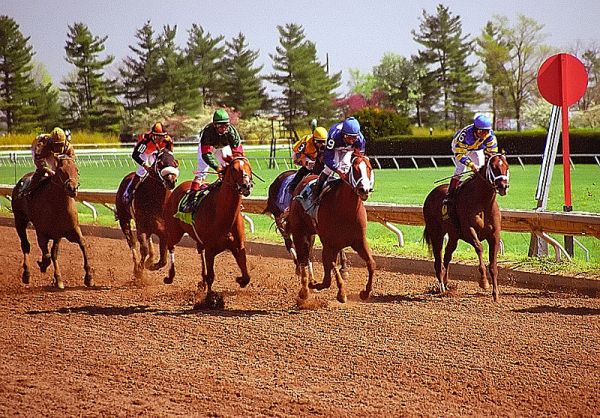 You may have noticed that racehorses sometimes have really odd names. You can't just name a horse Bob or Joe, because There. Are. Rules. Lots of rules. But within those rules, you also want a name that will be memorable, of course. And some horse owners take those rules as a challenge.
Another trend when it comes to naming racehorses is to simply pick a name that sounds funny or is difficult to pronounce, usually just to annoy racing commentators. An example of this is a horse bought by one of the writers of the film Airplane, David Zucker named All Pink. If that doesn't sound all that funny we should note that Zucker specifically instructed the jockey riding All Pink to hug the inside of the track so the commentator would have to keep saying the phrase "It's all pink on the inside".
So what would you name a racehorse? Be careful that you don't break any of the many naming rules enforced by the International Federation of Horseracing Authorities, or any of the local authorities that often have additional name restrictions. Learn about these rules at Today I Found Out.

And for a laugh, watch the race won by Hoof Hearted.
(Image credit: David Ohmer)
Source: neatorama