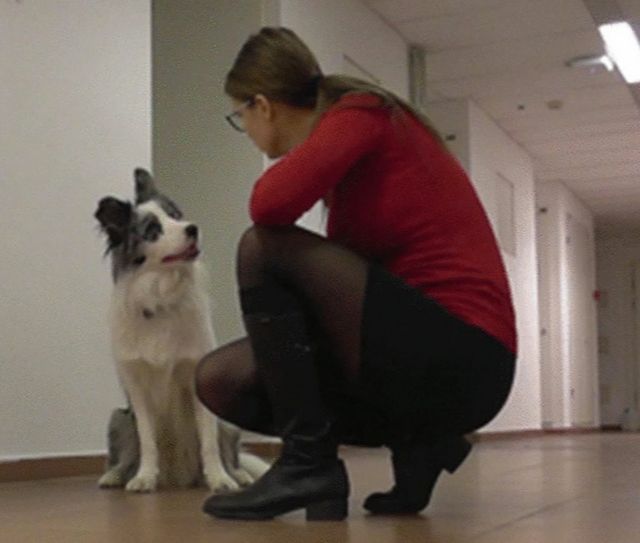 🐶 Why do dogs tilt their heads when you talk to them? No, it turns out that they're not trying hard to be cute. According to science, dogs tilt their heads when they're trying to understand English words. I can't blame them – I tilt my head whenever I hear some people speak as they sound like gibberish to me.
🙀 Can't stand cute dogs who tilt their heads? The Demon Cat of Washington, D.C. doesn't bother with such a cute gesture. If DC (that's Demon Cat for you) tilts its head, it's probably getting ready to eat you.
🤖 Start me up! Spot Robot imitates the Rolling Stones and we can't get no satisfaction watching and welcoming our new robot overlords.
👑 Anyone can be a king or a queen! Rock Bridge High School in Missouri just voted for the first male homecoming queen.
🦹‍♂️ Man flees crime scene in a lawn mower. No, not Florida Man – this one happened in Hawaii.
💡 No ladder, no problem. Here's how you change a lightbulb using a drone.
⭐ This nebula looks like Godzilla.
🌋 The ultimate selfie to end all selfies: Japanese man took a selfie in front of an erupting volcano.
🛒 Lastly, a feel good story of the day: Lunch lady and her metal worker husband created a custom school cart for a boy with dwarfism.
Read more neat stories at our new network: Supa Fluffy, Pop Culturista, Laughosaurus, Homes & Hues, and Pictojam. Thank you for checking 'em out!
(Image: Sommese, A., Miklósi, Á., Pogány, Á. et al. An exploratory analysis of head-tilting in dogs. Anim Cogn (2021)/CC BY 4.0)
Source: neatorama