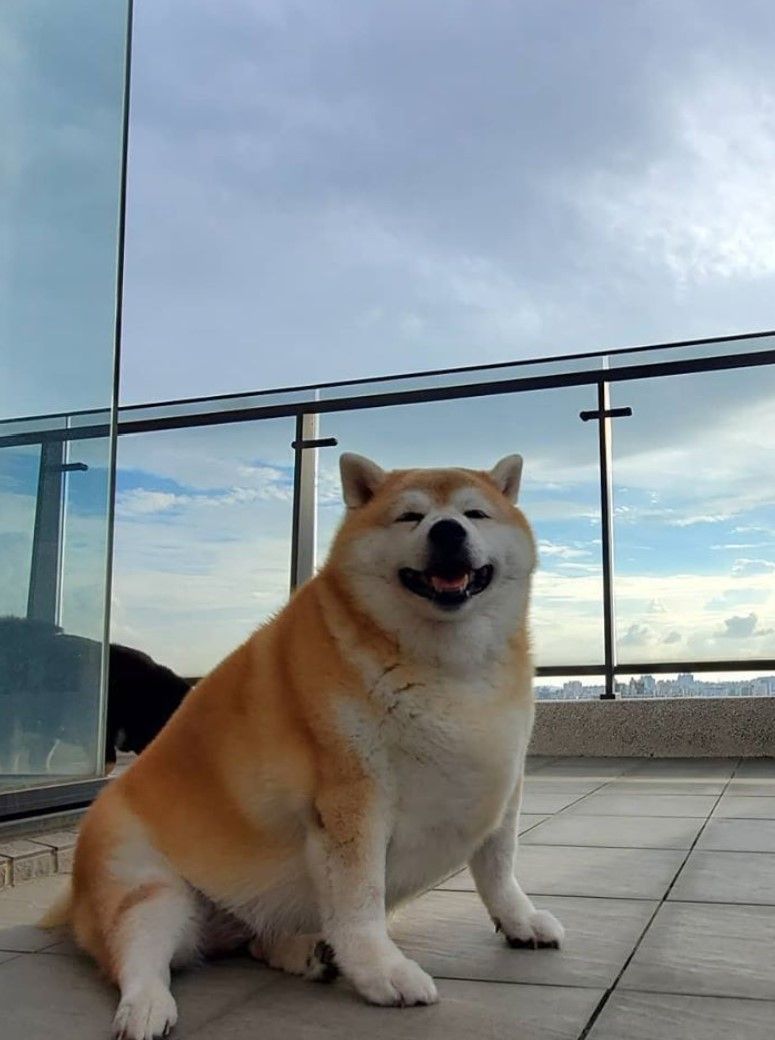 Meet Moja, A Shiba Inu so large that you'd probably mistake her for another dog breed. But before you think that she's big because she probably eats a lot and doesn't exercise, then let me be the first one to tell you that for seven years, she has only been eating one meal a day. But why is she so chubby?
The reason why she looks chubby is that she has hormone disorder after getting neutered. So she can't lose weight even when she's only eating very little food.
She was also born with tracheal collapse.
To prevent her from getting any bigger, the vet suggested to her hooman to feed her one healthy meal a day, and her hooman did just that.
The 12-year-old doge lives with 4 shiba sister and a cat brother.
They love sunbathing and taking strolls.
Now that's what you call cuteness overload.
(Image Credit: moja412744/ Instagram)
Source: neatorama