A gigantic, 15′ tall Superman statue stoically stands guard at the center of Metropolis, a small town in Southern Illinois with a population of about 6,500. By chance, this real-world Midwestern municipality shares its name with the comic book superhero's fictional home city. It's nothing like the cosmopolitan capital dreamt up by DC Comics, resembling New York City—the tallest building in Metropolis, IL is a five-story hotel. Yet, in 1972, the Illinois State Legislature named it the "Hometown of Superman," and the Man of Steel's presence is, arguably, equally prominent.
Superman's image graces local businesses throughout Metropolis. If you go to the grocery store in town, you'll find a sign that reads, "Just as Superman stands for truth, justice, and the American Way, Food World stands for quality, convenience, and friendly service." The local newspaper is called The Metropolis Planet, after the fictional DC Comic paper, The Daily Planet. The mayor swears-in honorary "ambassadors" to live up to Superman's creed.
"We take that very seriously here," says Metropolis Mayor Bill McDaniel, who beams with excitement when he talks about his love for Superman. Every day, McDaniel drinks his coffee from a Superman mug, and inside his office stands a four-foot replica of the same 15′ Superman statue he can see outside his window. Down the street from the statue outside McDaniel's window is a life-sized bronze Lois Lane, and if you go a little further you'll find a large rock of "kryptonite" that a sign claims fell onto a local farm. The town can't get enough of its local superhero and neither can people who hear about it.
"There's probably nowhere you could go in the United States and say you're from Metropolis, Illinois, and just as quick as you acknowledge that, the first thing that comes to their mind is Superman," McDaniel tells Creators. "Everybody knows that."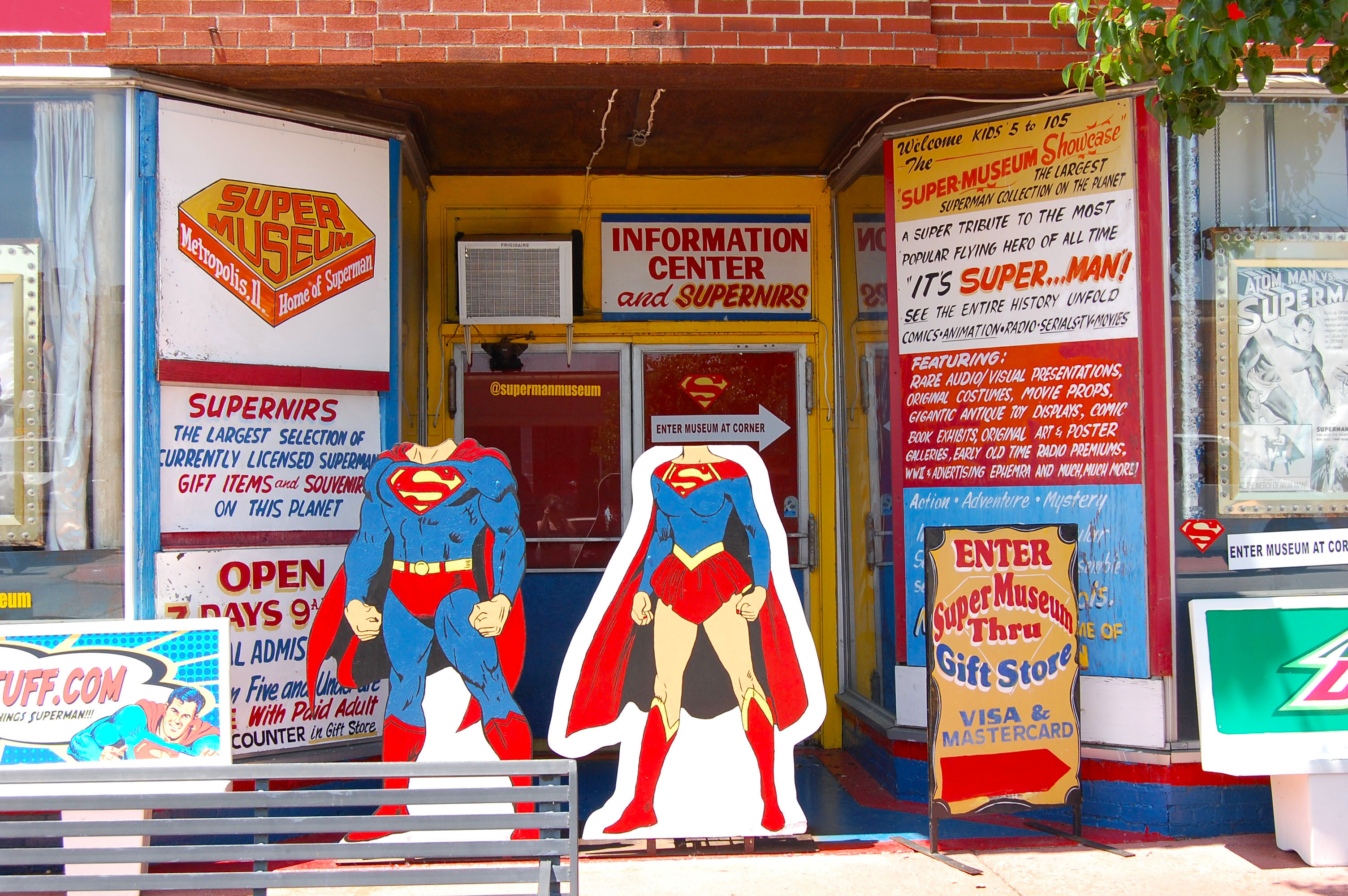 That familiarity with Superman trivia draws thousands of comic book fans, both dedicated and casual, to the town each year. It prompted diehard Superman fan Jim Hambrick to move from California to Metropolis in 1992, where he found the perfect location to house the Superman memorabilia he began collecting when he was 10 years old. McDaniel estimates that Hambrick's Super Museum, worth several million dollars, is likely the largest collection of Superman items in the world.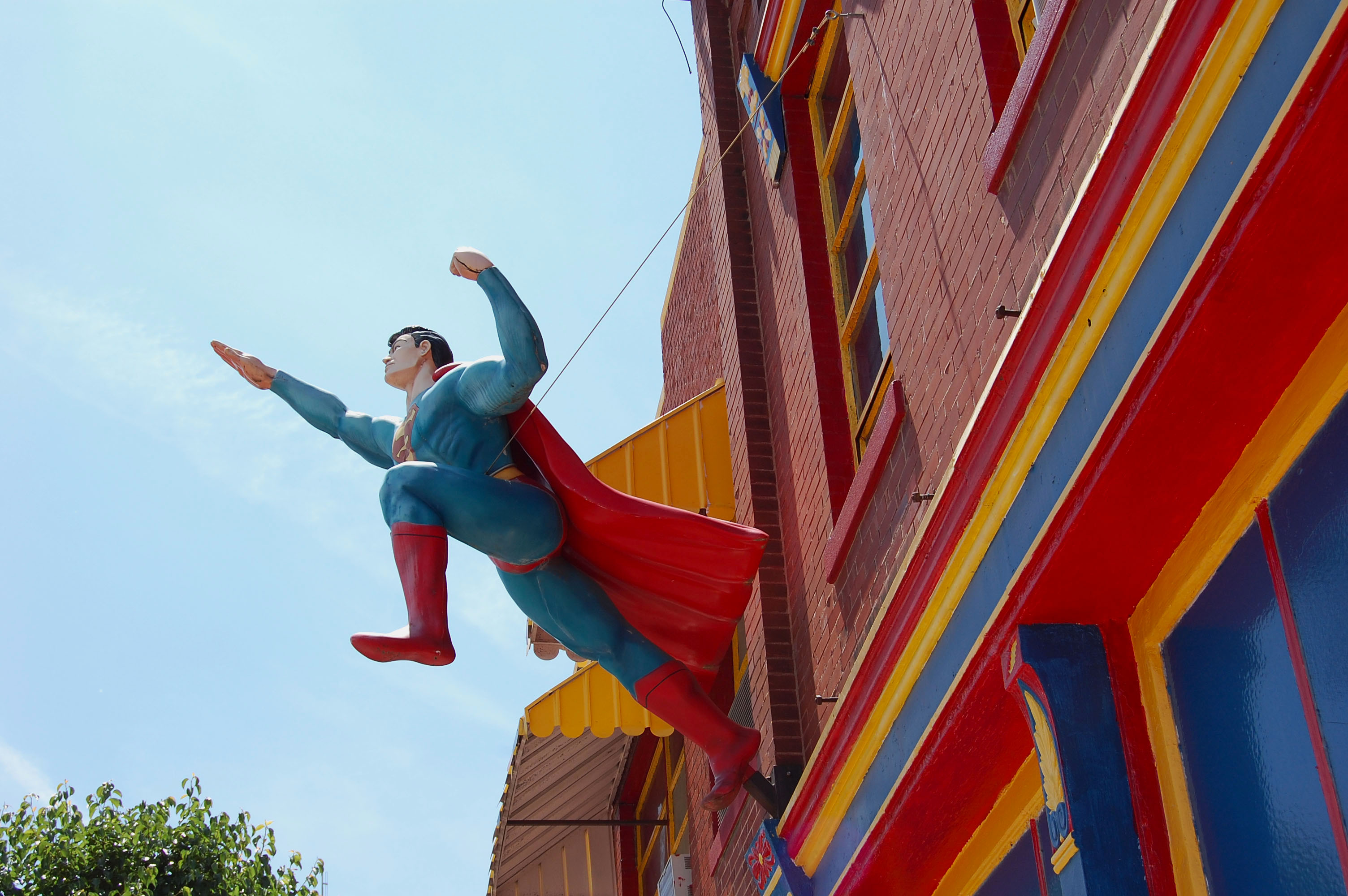 The town's annual Superman Celebration draws thousands of visitors from around the world to Metropolis. During the celebration, the town's streets are lined with stands selling collectibles and Superman fans dressed up for costume contests. McDaniel says that when foreign tourists arrive for the festival, they're often shocked not to find skyscrapers and a bustling urban atmosphere.
"The Superman Celebration is our flagship event," says Trish Streckenrider, a tourism director with the city of Metropolis who tracks local hotels' occupancy. "I have been in contact with one hotel who is already at capacity for our event in June."
But there isn't just excitement during the annual festival. It's a way of life every day, according to McDaniel. "It's a good thing to stand for," McDaniel says. "It's hard to explain, but the excitement, you  just feel it. Just the atmosphere here is something to see."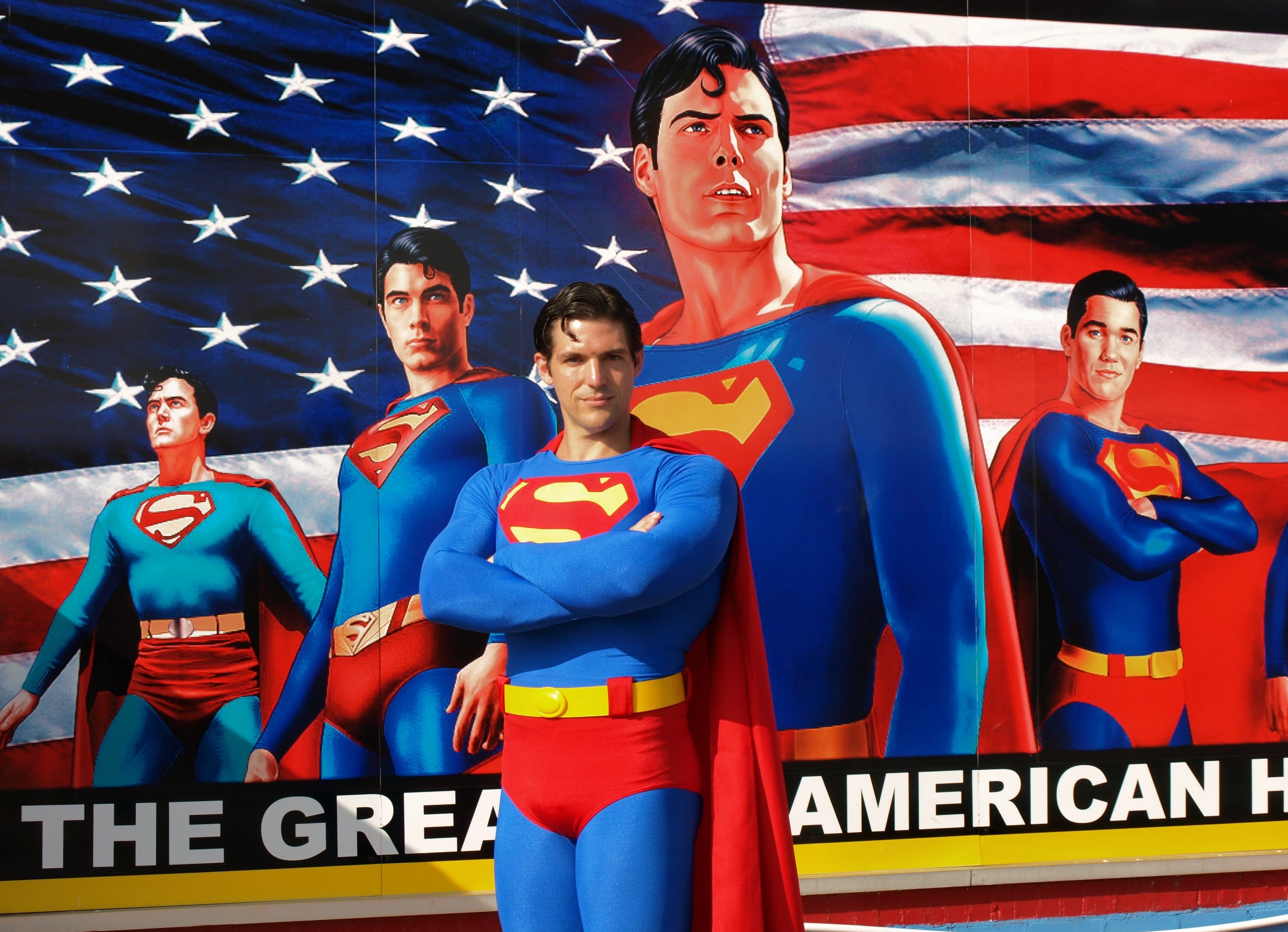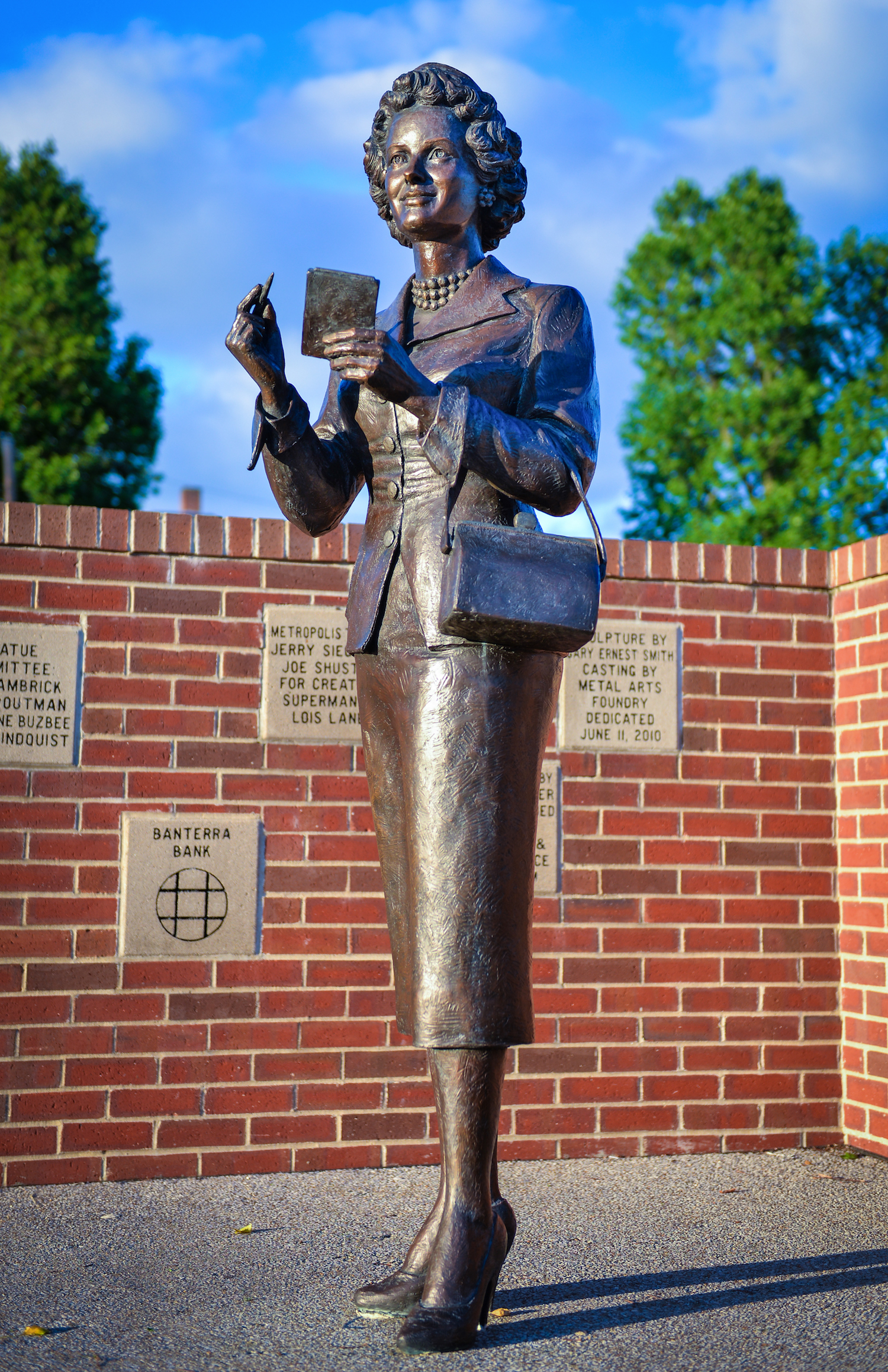 The 39th annual Superman Celebration takes place from June 8-11, 2017. To find out more about Metropolis, Illinois, head over to the city's tourism website.

All year, we're highlighting 50 States of Art projects around the United States. This month, we're covering Illinois, Indiana, South Carolina, North Dakota, and Hawaii. To learn more, click here. 
Related:
Superheroic History Comes Alive in a New Comic Book Exhibition
Get to Know the Radical Collective Sticking Up for St. Louis Artists | #50StatesofArt
The 'U.S.Avengers' Are the American Heroes We Deserve
Source: vice.com