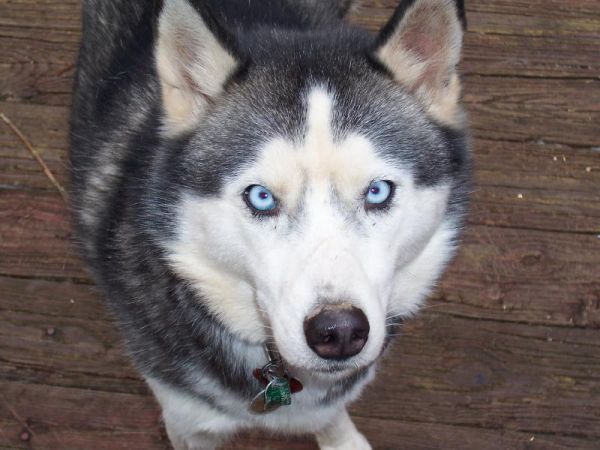 Genetic testing companies are doing great business- people are even paying to have genetic studies done on their dogs. This is a boon to researchers, as a new study used 6,000 such canine genetic profiles with permission of the dog owners. Adam Boyko and Aaron Sams of Embark Veterinary, Inc. were able to pinpoint the source of blue eyes in Siberian huskies.
The expansive analysis revealed that blue eyes in Siberian huskies appear to be associated with a duplication on what is known as canine chromosome 18, which is located near a gene called ALX4. This gene plays an important role in mammalian eye development, leading the researchers to suspect that the duplication "may alter expression of ALX4, which may lead to repression of genes involved in eye pigmentation," Aaron Sams of Embark tells Inverse's Sarah Sloat.

The genetic variation was also linked to blue eyes in non-merle Australian shepherds. Just one copy of the mutated sequence was enough to give dogs either two blue eyes, or one blue and one brown eye, a phenomenon known as "heterochromia." It would seem, however, that duplication on chromosome 18 is not the only factor influencing blue eye color: Some dogs that had the mutation did not have blue eyes.
When a scientist asks why, the answer is a gene mutation that they can pinpoint. The rest of us want to know why that mutation became dominant for the breed as a whole. Maybe we'll find out eventually. Read more about the research at Smithsonian.
Source: neatorama