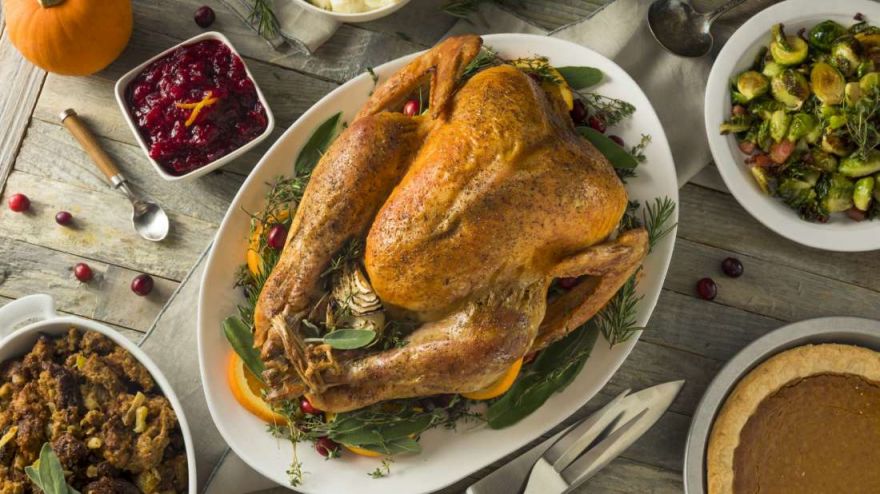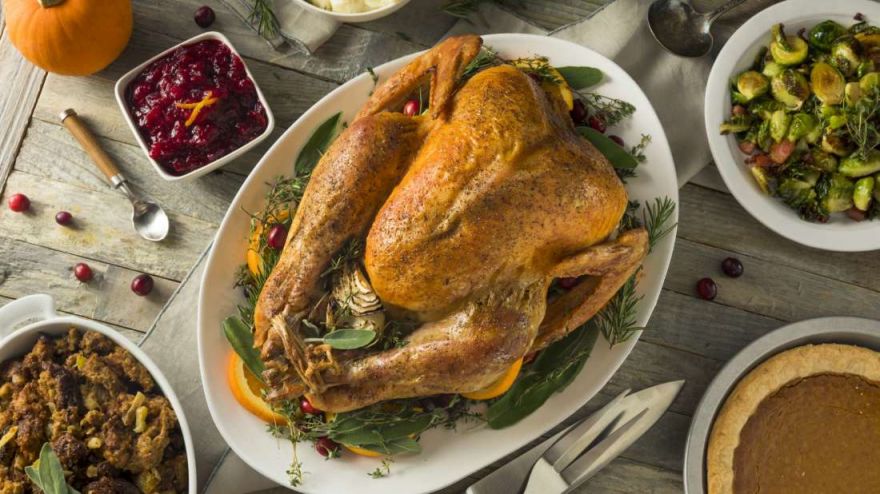 Why do we eat what we do on Thanksgiving? It turns out there are a lot of reasons, & we're not really sticking to what the Pilgrims would've enjoyed.
Colonist Edward Winslow, author of Mourt's Relation: A Journal of the Pilgrims at Plymouth – a first-hand account of the first Thanksgiving – never mentions turkey. It does mention the Pilgrim's gathering "wild fowl," which could have also meant geese or ducks.
President Lincoln declared Thanksgiving a national holiday in 1863, and part of the reason turkey may have become popular is the publication of A Christmas Carol in 1843, where Scrooge magnanimously sends the Cratchit family a Christmas turkey. The pragmatic reasons included the birds being large enough to feed multiple family members, but also not being so common they were unsuitable to serve on a special occasion.
The pilgrims likely didn't eat the cranberry sauce we know today, because although they may have had cranberries, sugar was rare and expensive at the time. They definitely wouldn't have had potatoes, as they hadn't yet made it to the new world. And there was probably no Pumpkin Pie either, as they most likely wouldn't have had the butter, flour, & sugar the recipe asks for.
It wasn't until 1621 potatoes were available to colonists, 1623 when a pumpkin pie recipe was available, and 1663 that a recipe appeared for cranberry sauce.
What the Pilgrims did have access too at the time was plenty of venison, lobster, oysters, and other seafood. Five deer were delivered to the first Thanksgiving, supposedly as a gift from the Wampanoag king Massasoit.
I, personally, can not suggest making oyster stuffing enough. It's amazing, and ads a depth of umami flavor to your stuffing it's hard to get otherwise. And if you want to give it a go, you can't go wrong with this BLT Oyster Stuffing recipe from Bon Apetit – even sans bacon.
Read more at Mental Floss.
Source: neatorama