Who needs a farmers tan when you can get a @cavs Finals hat burn? pic.twitter.com/rIUXldi4nz

— Mark (@MarkdFL) June 23, 2016
It only takes a few months of school, work, or winter to make you forget the power of the sun. When the sun is high overhead, be sure to protect those parts of your body not covered by clothing by applying sunscreen. Also, consider the reason that baseball caps have visors before you decide to just wear yours backwards. Below is an example of what happens when you sit in a kayak all day without sunscreen.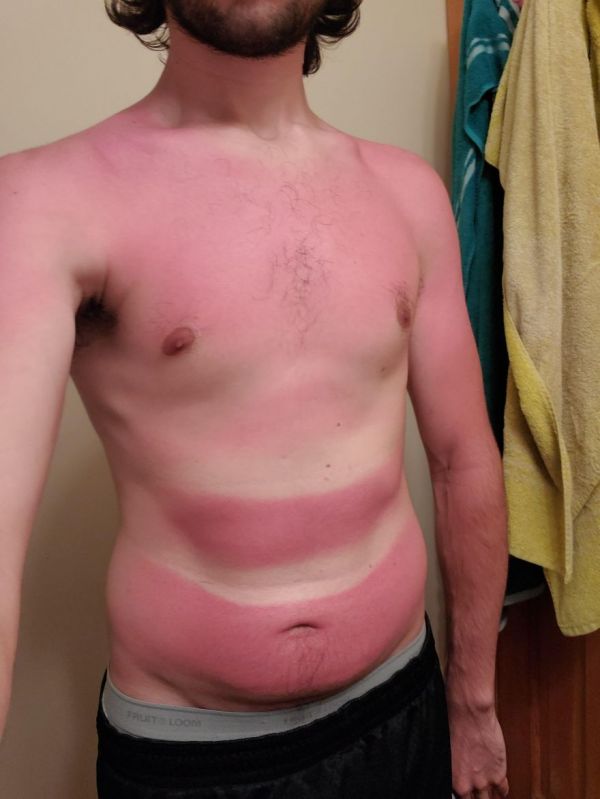 (Image credit: BustersHotHamWater)
If he had known what was going on, he could have adjusted those rolls for a more even burn. See a ranked gallery of 40 people who learned the value of sunscreen the hard way at Bored Panda.
Source: neatorama