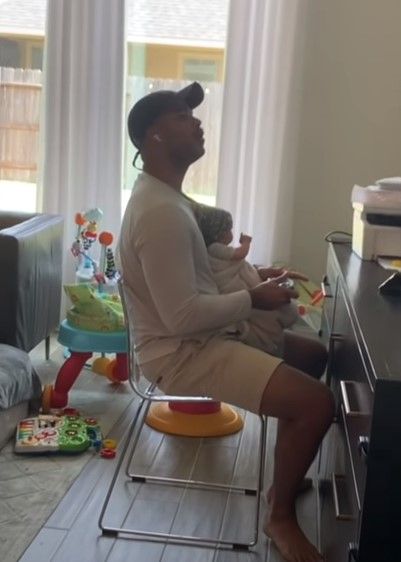 Kristy Scott knows that Desmond, her gamer husband, tends to be too focused when playing video games to the point that he is "never aware of what is going on around him". To see how engrossed Desmond is when he plays video games, Kristy then decided to test her husband if he would notice his own baby.
… she purchased a realistic doll – which she says was made funnier by the fact it looked nothing like their child – and dressed it in her son's clothes, wrapping it in a blanket and hat to better hide its true identity.
Kristy waits until her husband is fully distracted by the game before asking Desmond to look after their son and placing the doll in his lap.
What happened next? Find out on this short video.
Via Mirror
(Image Credit: The SCOTTS/ YouTube)
Source: neatorama