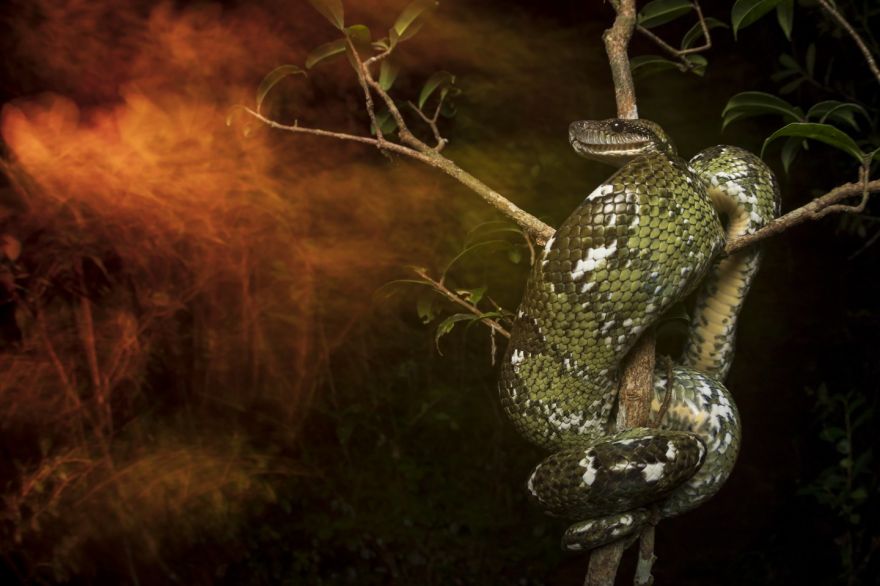 The British Ecological Society has finally announced the winners of its photography competition titled "Capturing Ecology". The photographs, all of which were taken by either ecologists or students, show the magnificent beauty, as well as the frailty, of the natural world.
The overall award was won by Roberto García Roa, a postdoctoral researcher at the University of Valencia. His entry was that of a Malagasy tree boa.
The other entries are also worth marveling at. Check them out over at New Atlas.
(Image Credit: Roberto García Roa and the British Ecological Society)
Source: neatorama