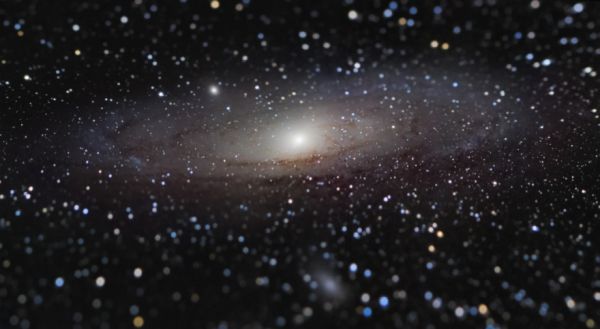 Taking a glimpse into the vastness of the universe might make you feel small, but it will also make you feel part of something beautiful. We are thankful for the photographers who bring those distant places down to earth for us. The Insight Investment Astronomy Photographer of the Year competition has selected winners for their 2020 competition.
This is the 12th running of the photo contest, which is managed by Royal Observatory Greenwich in association with BBC Sky at Night Magazine and Insight Investment. For this year's contest, judges had to pore over and shortlist 5,000 entries gathered from six continents.

French photographer Nicolas Lefaudeux's stunning picture of the Andromeda galaxy (pictured up top) earned him the overall top prize of £10,000 ($12,860). Lefaudeux's composition makes it appear as if the Andromeda galaxy—the closest galaxy to our own—is at arm's length, even though it's 2 million light-years away. The photographer created this tilt-shift effect by 3D-printing a part that held the camera at a key angle, while the blurring effect was created by a defocusing the outer edges of the photo.
There were also winners selected in various categories, such as Our Sun, Our Moon, Aurorae, People and Space, Skyscapes, and Planets, Comets, and Asteroids. See those winning images at Gizmodo.
Source: neatorama