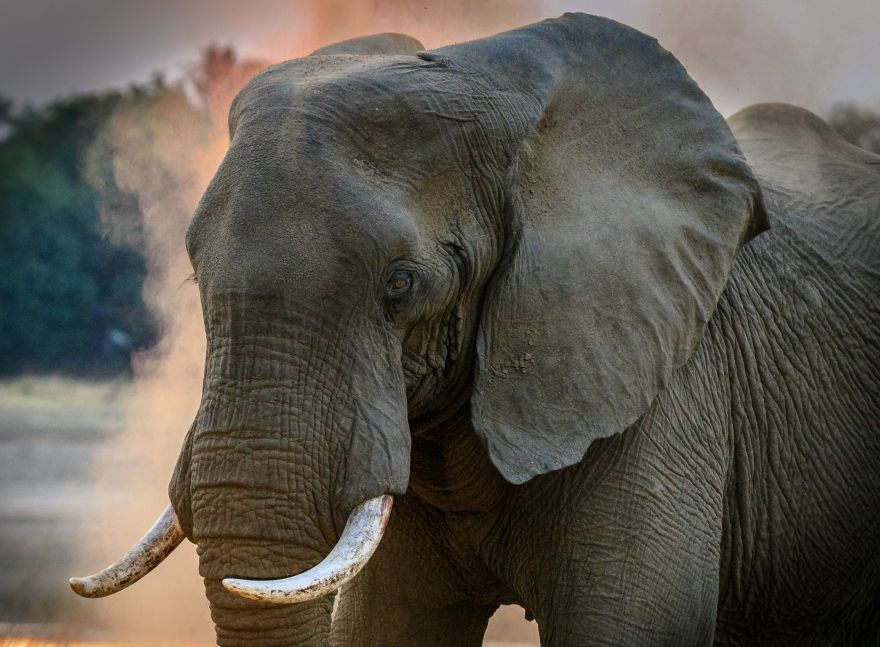 Oh, dear.
Beth Bogar, an American tourist, was having a good time in Mason Elephant Park and Lodge, located in Bali, Indonesia, with her husband when she got one of the most shocking and a bit traumatizing moments in her life. It started quite innocently: she was in a resort that had animals in it and wanted to pose for a photo with one of the animals in the area.
Bogar shared that she only realized the situation she was in when she heard the cracking of her bones. An elephant apparently decided to grab her arm and put it into his mouth while she was taking a picture. "I couldn't get my arm out, I could just hear cracking, and I started to panic," she told WMUR.
Now this isn't an illegal place to take photos of animals or pose with them. The Lodge usually promotes their photo booths on social media pages. The park generally has good reviews from other visitors. Additionally, as Bogar was taking her photo, she shared that she was being directed by the animal's trainer as well. "I just feel like the guide was guiding me and he let my arm get too close to his mouth and I didn't know how close too close was," she explained.
She survived the incident, with a $10,000 medical bill after getting emergency surgery. Bogar and her husband claimed that the resort initially said they would help her pay the bill, but they stopped responding to all calls and messages. "They were assuring us all the while 'Don't worry we have insurances we can handle this situation we'll get you taken care of'," her husband shared.
Image credit: Harvey Sapir
Source: neatorama