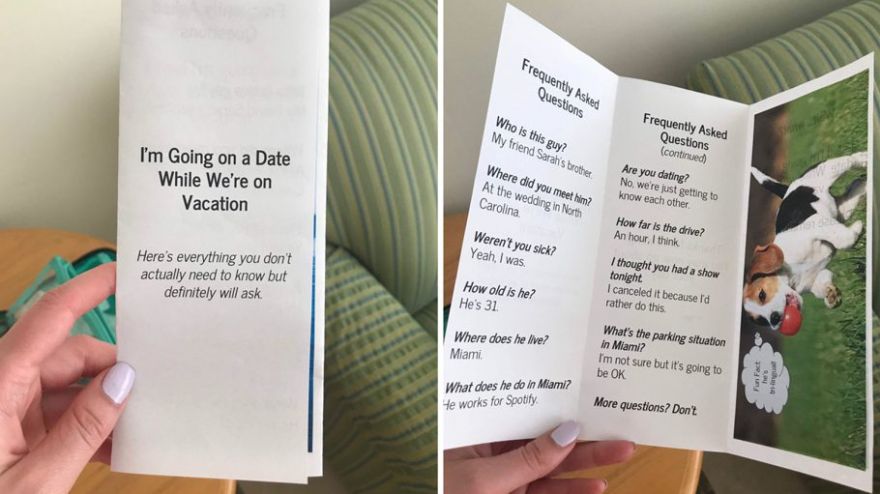 Because she knows that her family "are a CURIOUS bunch", New York-based comedian Mary Beth Barone gets ahead of their game and sends them an informational pamphlet about "everything [they] don't actually need to know but will eventually ask".
"I knew once I mentioned it to one person, everyone would have questions," she said. "So instead of answering them all in a flurry, I decided I'm just gonna foresee the line of questioning."
She came up with a pamphlet titled, "I'm Going on a Date While We're on Vacation," made around 15 copies, and passed them around. She shared pictures of the pamphlet on Twitter on Wednesday, where it quickly took off.
Genius!
(Image Credit: mary beth barone/ Twitter)
Source: neatorama