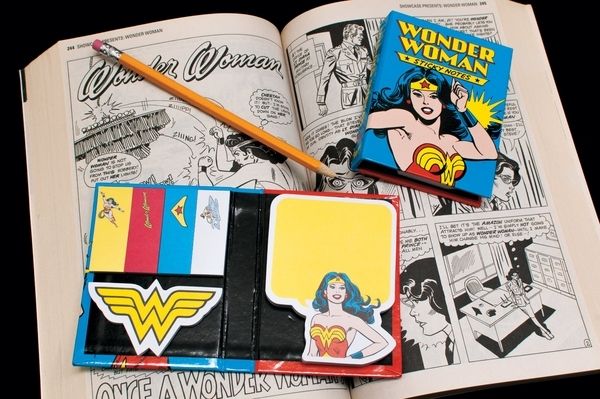 Don't let chaos and fear rule your world. Channel your inner super hero with the Wonder Woman Sticky Notes from the NeatoShop. Each booklet contains a set of Wonder Woman themed sticky notes and is here to remind you that you are a warrior. Lasso your truth and remind yourself that there is nothing that you can't overcome. 
Be sure to check out the NeatoShop for more great Office & Desk stuff. New items arriving all the time. 
Don't forget to stop by the shop to see our large selection of customizable apparel. We specialize in curvy and Big and tall sizes. We carry baby 6 months all the way to 10 XL shirts. We know that fun, fabulous, and powerful people come in every size. 
Source: neatorama