In an era in which skateboarding no longer has a defined aesthetic, deck graphics are at a creative peak. Nostalgia, innovation, and the unexpected operate in tandem, while digital source materials and technology aid the process and the evolution of ideas. Perhaps the only downside to the deluge of concepts, colorways, and series is that graphics have not only become less precious, but often devoid of attachment to skateboarding. In fact, the entire silhouette of the skateboard deck has been co-opted by everyone from fine artists to commercial pattern makers making "on-trend" wall art, fit to hang in a tacky condominium.
While the accessibility and ease of putting art on a deck has led to a glut of product, it's also been a boon for small brands such as Philadelphia based Spectrum Skateboard Co., who use their boards as a platform to showcase local artists connected to skating. Philadelphia based visual artist Nate Harris is the most recent creator to conceptualize a graphic for Spectrum—one that's intentionally cyclical in nature, as he decided to incorporate used skateboards into the printing technique.
For Harris, an illustrator and designer who has worked with Target, Saxbys, and Lotus, it was paramount to incorporate the actual form of the recycled decks, preserving the integrity of them and allowing their concave and wood grain to inform the design. He pitched the idea of utilizing a woodblock printing technique to create a pattern-based graphic, something he hadn't seen done before.
"There wasn't one specific influence for this graphic," he explains. "It was more about the actual process. It's conceptual and ties back to skateboarding. I hope to have struck a good balance between having it be conceptual but not overly so."
Even though the idea for the graphic wasn't a throwback to any genre or particular inspiration, the bold pattern and color choices tie into Harris's experiences skating in the 90s. He mentions the type-heavy, iconic graphics of Zero Skateboards, who often opted for simple black-and-red colorways, as well as the design-heavy boards from Habitat, which often employed repeating patterns and iconography, rather than logo or character-based themes. Even with those touches, the painterly results are looser and less commercial than either brand.
Back to concept, there's also connections to Harris's childhood "dream skatepark" sketches, which he cites as being "oddly important to dimensional drawing," especially when he started translating them into actual ramps.
"Even though we weren't particularly good at skateboarding, it was more about having a vehicle for creativity," he says. "I'd build ramps and obstacles, just to see what people could do on them — the whole process and community in getting together and building something that you then get to actually use."
Out now in a limited run on Spectrum's site and on the racks at Nocturnal skate shop in Philadelphia, Harris's designs enter their next phase. The artist is as eager to see them skated as he is to have the end result be appreciated as art. It drives back to the core of contributing to skateboarding as a whole — as a form of expression and not an object or business.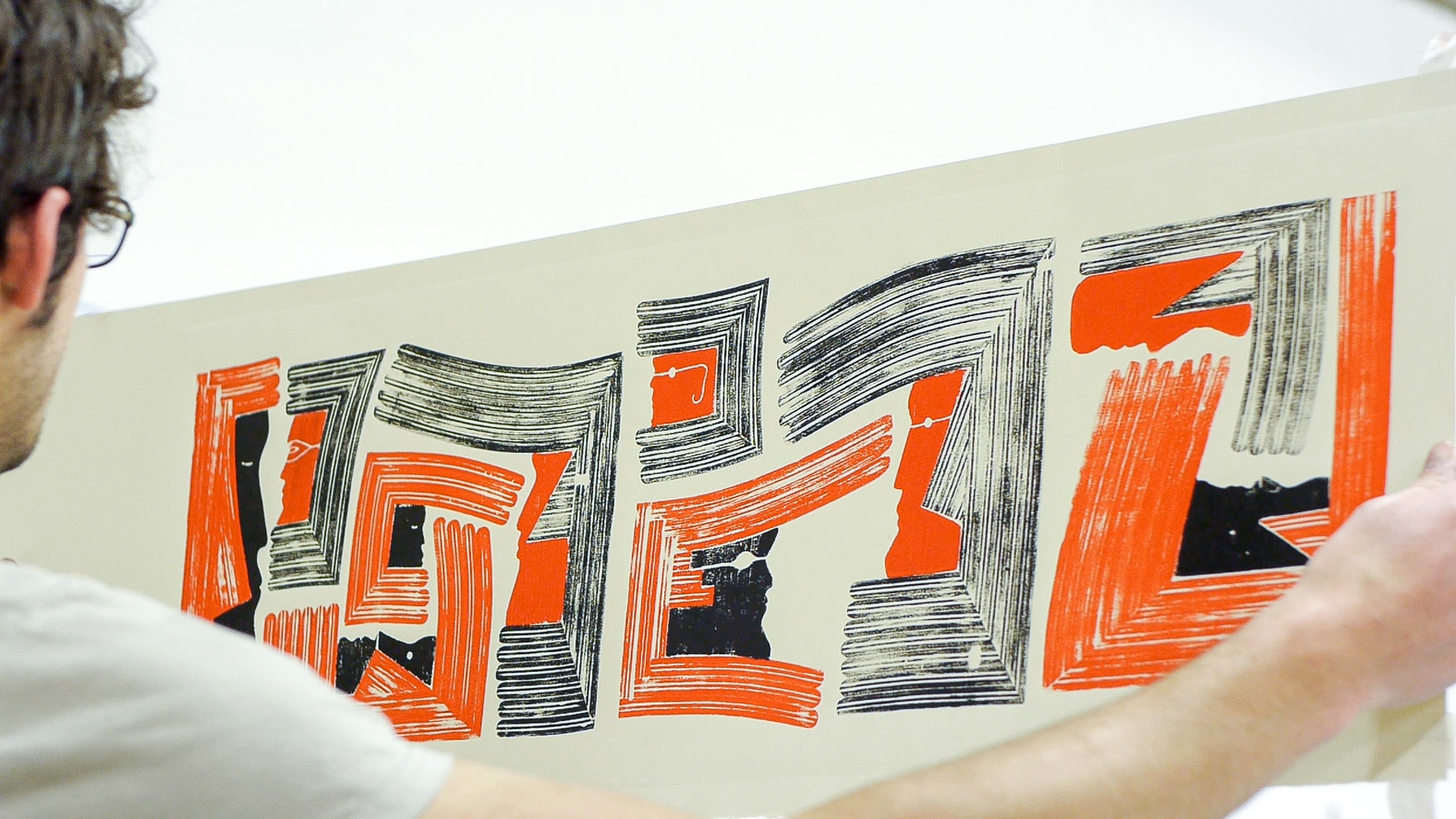 You can purchase decks and tees designed by Harris on the Spectrum Skateboards website. Check out more work by Nate Harris on his website.
Related:
How Japanese Culture is Influencing Skateboarding
Openly Gay Skateboarder Brian Anderson Bares All in His First Zine
18-Year-Old Photographer Gives a New Lens into Youth Culture
Source: vice.com