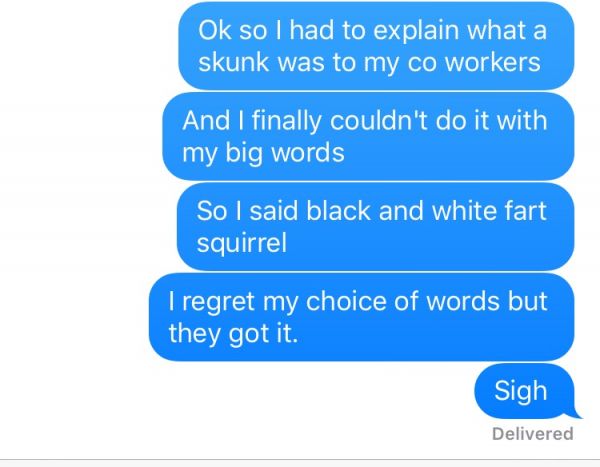 Have you ever had a brain fart and couldn't think of a word you really needed? Or more commonly, couldn't think of the word in your second language? It happens all the time, but often people can come up with a description using other words, often painting a delightfully funny picture. The example above wasn't so much a "lost" word, but one that the audience did not know. Others also had to go the long way around to convey their meaning.
Its like that video where this Arabic man try to explain the receptionist that there's mouse in his room. He was like "Jerry here is in my room, please bring Tom" you can find it on YouTube 😂

— ini inggrid (@inggridible) March 8, 2020
You can listen to that video here. See dozens of other funny examples of "what's the word for…" at Bored Panda.
(Image credit: echoingwhisper)
Source: neatorama