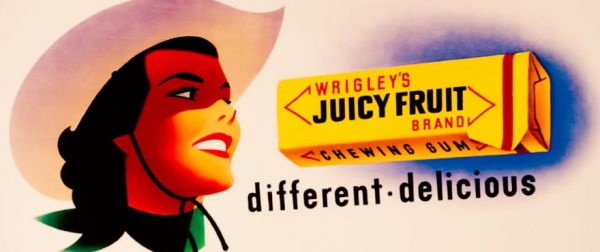 Suttie Economy is 94 years old and still alive, now recovering from heart problems at a veteran's clinic. He had told his longtime friend Sammy Oakey of Oakey's Funeral Service that when his time came, he wanted to be buried in a casket painted to resemble a pack of Juicy Fruit chewing gum. Since then, Oakey has been working to get permission from the Mars Wrigley company to use their gum logo.
"Suttie would come in here for visitation or just come in to visit and he would always bring a bunch of packs of Juicy Fruit chewing gum and put it out for the employees to enjoy," said Oakey.

"He didn't just do that here. He did it at restaurant and doctor's offices wherever he went."

During World War II, Wrigley supported US troops by taking Wrigley's Spearmint, Doublemint and Juicy Fruit off the civilian market and dedicating the entire output of these brands to the US Armed Forces, according to Mars.

Economy became fond of Juicy Fruit during the war and had been giving it away to his community ever since he came home, according to his brother, John Economy.

"It served as a symbol for his mission to talk to people about the World War II memorial and to honor the deceased veterans that died for our freedom," his brother said.
While the request was initially denied, a social media effort convinced Mars Wrigley to grant permission for Economy to have the casket he wants. Read more of the story at CNN. -via Strange Company
(Image credit: Flickr user Thomas Hawk)
Source: neatorama