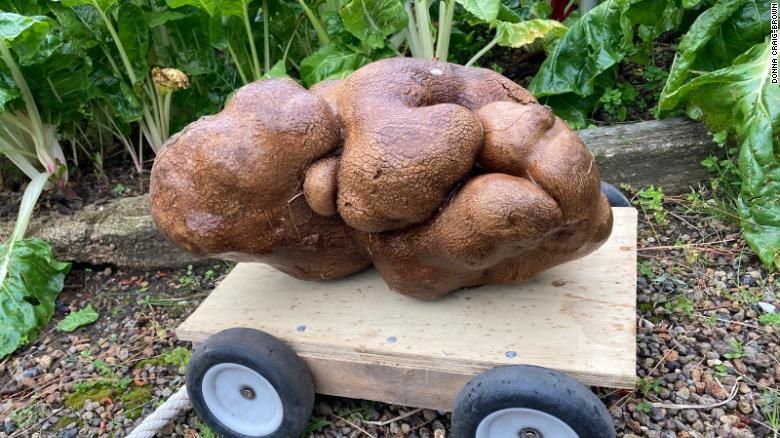 This "potato" just took a DNA test, and it turns out that it wasn't a real potato!
New Zealand couple Colin and Donna Craig Brown's gigantic vegetable, fondly called "Dug," was submitted to Guinness World Records to try and get the world's heaviest potato record. Seven months after their submission, a DNA test revealed the vegetable's true type. "Sadly the specimen is not a potato and is in fact the tuber of a type of gourd. For this reason we do unfortunately have to disqualify the application," a Guinness World Records spokesperson told the couple via email.
Colin went through the results sent by the organization and discovered that Dug came from a choko, a starchy plant that looks like a wrinkly, green pear. Even when the couple taste-tested the tuber to check if it was a potato, it turns out that chokos have a similar flavor to the root crop. "At least I answered all the questions and don't need to lay awake at 3 in the morning trying to figure out what has gone wrong with Mother Nature," he said.
Image credit: Donna Craig-Brown
Source: neatorama