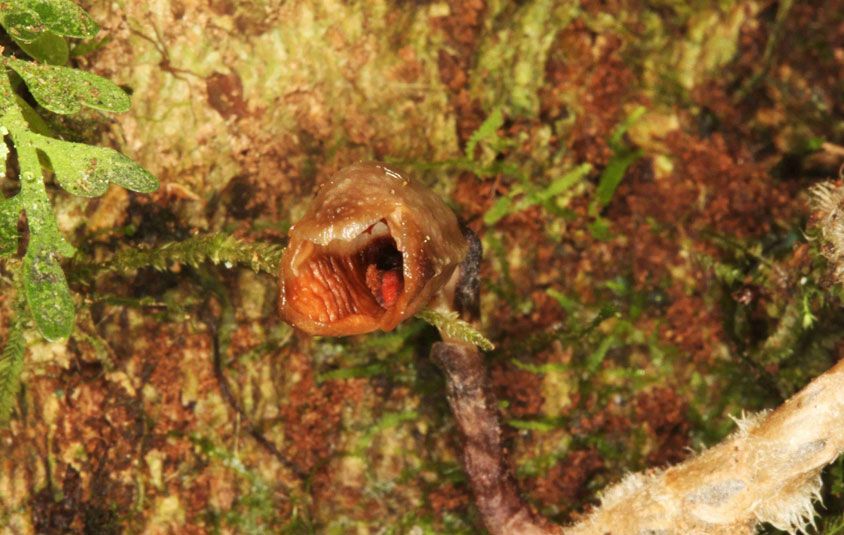 Found in the deep shade of a Madagascar forest, this unflattering flower actually has a musk rose-like scent that becomes stronger when it's warmer outside.
And while all orchids are parasitic, this one depends entirely on fungi for nutrients as it lacks true leaves or other photosynthetic tissue. 
Scientists at England's Royal Botanic Gardens, Kew, recently dubbed it "the ugliest orchid in the world" noting its "small, brown, and rather ugly" flowers.
Via Curtis's Botanical Magazine, The Kew Royal Botanical Gardens, & Atlas Obscura.
Photo Credit: The flower of Gastrodia agnicellus, showing the stem and part of the rhizome. Ranomafana September 2019. Photograph: Rick Burian. 
Source: neatorama