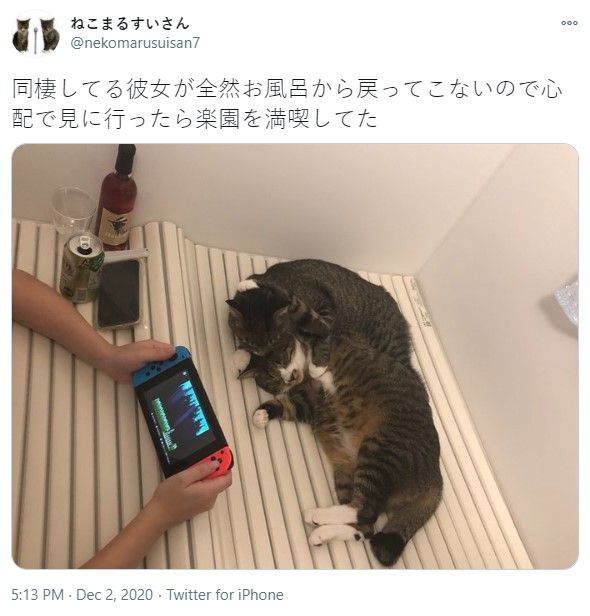 Japan — Twitter user Nekomarusuisan was worried about his girlfriend, who was spending a really long time in the bath. To make sure that nothing's wrong with her, he checked up on her, and he was surprised with what he found out. "When I went to check, she was busy enjoying paradise," he said in his tweet. And when he said that his girlfriend was "enjoying paradise", he meant this.
If we were the girlfriend, we probably wouldn't have moved from that position either. A nice drink, a nice game, and two nice cats. What more could you possibly want?
Nekomarusuisan also has a YouTube channel for their cats, Chamunosuke and Marukichi.
I just hope the Nintendo Switch did not get wet.
(Image Credit: nekomarusuisan7/ Twitter)
Source: neatorama