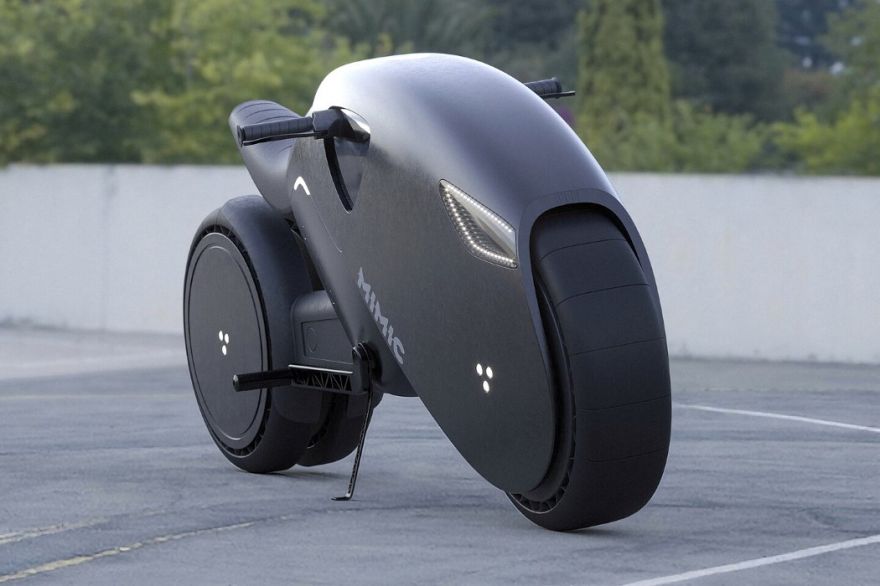 The MIMIC e-bike is a crouching-jungle-cat bike designed by Roman Dolzhenko. It looks like it came straight out of Tron Legacy. The bike has a dual-lamp headlight at the front, as if they are the bike's eyes, as Yanko Design details:
Outfitted with what looks less like a body and more like armor, the MIMIC e-bike comes with a rounded, Tron Light Cycle-inspired form with rounded elements and just an overall absence of straight lines or sharp edges. The e-bike has a dual-lamp headlight fitted on the front, looking almost like a menacing pair of eyes, and a dashboard that lays flush against the e-bike's curved panther-esque body. Wakanda Forever!
Other noteworthy details include a cantilever seat, inverted handlebars with the brake levers facing the rider, and a three-hexagon logo on both the front and back wheel, a detail that pays tribute to Daniel Simon, designer of the Tron Light Cycle, who uses a similar hexagon insignia to mark his designs.
Do you think this e-bike can be the king of Wakanda's sweet ride?
image via Yanko Design
Source: neatorama