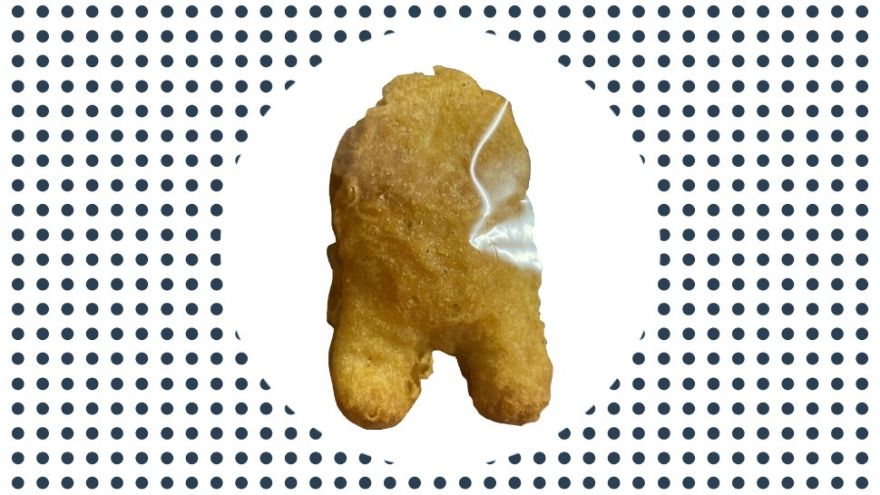 As much as I would like to say that this is kinda sus, it's a legit transaction on eBay. What's special about this nugget is that not only is it from the newly-released McDonald's collaboration, the BTS Meal, it's also shaped like the avatars in Among Us. Esquire states that people are selling their Among Us nuggets from $9,000 to $30,000:
Of course, the only listings reaching tens and thousands of dollars are Chicken McNuggets. Not just any old piece of nuggets… Among Us-shaped ones from the BTS Meal. There are currently three BTS Meal Chicken McNuggets up on eBay selling for $9,000, $20,000, and $30,000. But, the bids are climbing fast.
Not to worry, though. If you have a spare couple of millions lying around, you can bid until Friday for the most expensive one of the bunch which, in our opinion, looks best like an Among Us character.
The highest eBay posting reads: "Authentic Among us shaped Chicken McNugget that originated from a BTS Combo meal. McDonald's Among us shaped chicken nugget. Condition is "Used". Shipped with USPS First Class."
According to the listing, the item will also be frozen and air sealed in order to ensure freshness. Sounds like the seller knows a thing or two about selling rare and potentially collectible food items. A very serious question: Does it come with the Ikea baggie?
image credit: eBay
Source: neatorama