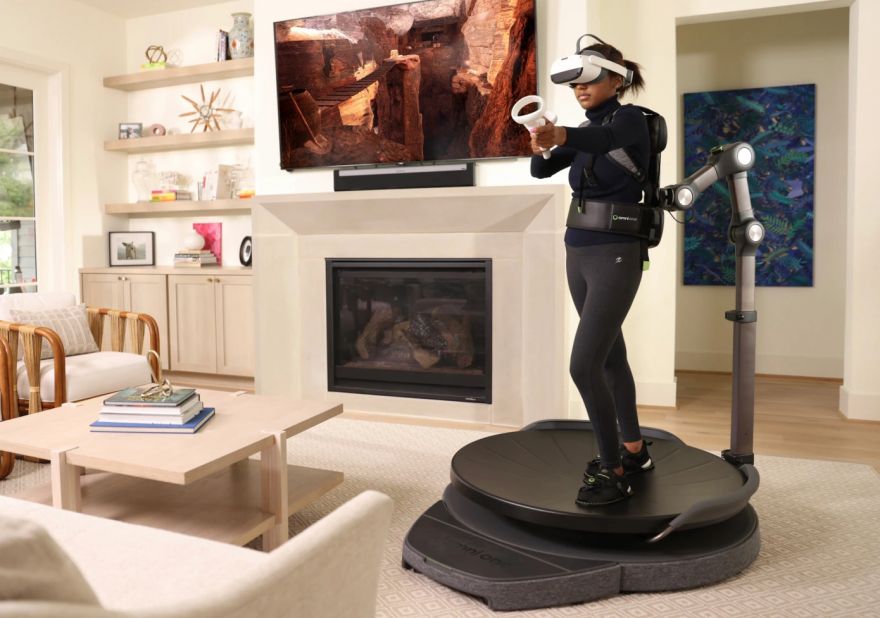 The first appearance of Virtuix's Omni was in Stephen Spielberg's Ready Player One. According to founder and CEO Jan Geotgeluk, Warner Brothers reach out to them for two of their VR Treadmills to be used in the move. "We shipped them two, and they were used as the model for the CGI in the movie," he shared.
The Omni doesn't look like a traditional treadmill. It has a concave design and slip-on shoe covers, which use the effect of foot slipping to stimulate movement in VR. A decade since its Kickstarter campaign in 2023, people can now grab their high-tech treadmills for exercise or video games.
The story of how the Omni was built was quite a journey. The production of the device was known by Ernest Cline, the writer of Ready Player One. Interested in the development of the gadget, he even allowed the company to give signed copies of his book to the backers of the Kickstarter campaign.
Initially, they were able to deliver hundreds of units to backers, but refunded all of them eventually as they shifted plans for the Omni. They wanted to focus on commercial clients such as arcades and arcade-adjacent venues. This is because the size and price of the device can be more profitable if pushed toward these bigger companies.
Now, people at home can get their own Omni One, read for individual use after a decade of development. Priced at $2,595, the device comes with a customized Pico Neo 3 headset. Beta users will get the gadget first, but eventually, Virtuix remarked that a commercial version will be released later this year.
Image credit: Virtuix
Source: neatorama