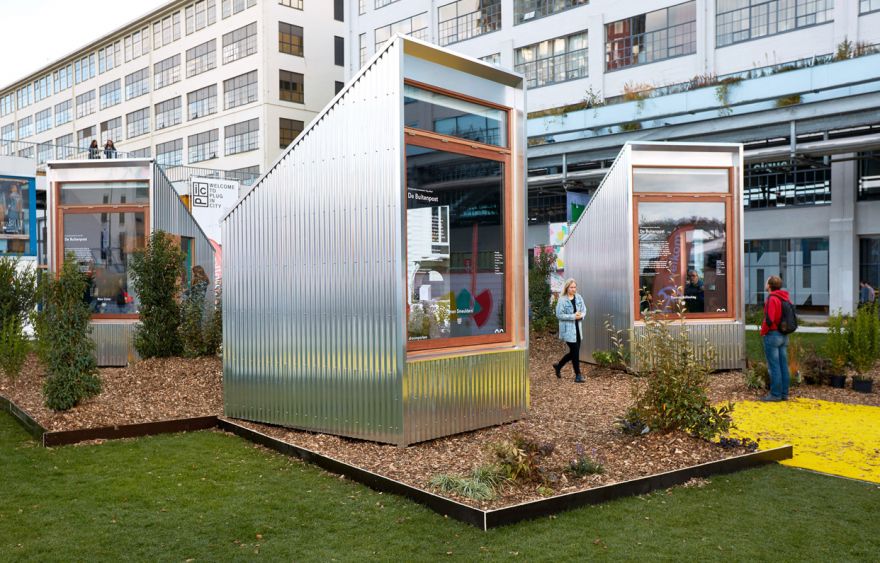 We went from tiny houses to tiny offices. Are tiny offices the next trend? With the current situation, many of us are working at home. That situation is difficult at times, and takes a lot out of you. Sometimes, the couch isn't enough for work. Design studio Dutch Invertuals created compact office spaces designed to be in public spaces so people don't have to stay at home. The office spaces, called Tiny Offices, are designed for someone's personal office space, as Travel and Leisure detailed:
The office, the design firm wrote on its site, is "your own compact space in which you can dream, perform and create freely. It takes you away from the domain of 'the others' as needed and offers you not only a view of calming nature but also the spiritual space for insight into wherever you are doing."
The Tiny Offices, made out of corrugated aluminum and wood, were designed to be placed where users could "freely dream, perform and create," Dezeen reported. And these aren't just some dream design. The Tiny Offices are already installed in two of Droomparken's holiday parks in the Netherlands.
Measuring in at six square meters (64 square feet), the offices are ideal for one person to sit and find a bit of tranquility in an otherwise chaotic world. The offices come with wooden doors and a large window so users will never feel claustrophobic. Each one comes with a daybed as a place to relax, as well as a desk area and acrylic walls so you can write ideas directly on them. If you're interested in a tiny office you'll have to visit the Netherlands to see it. However, the company says they may be working on new office spaces in the future.
Image via Travel and Leisure
Source: neatorama