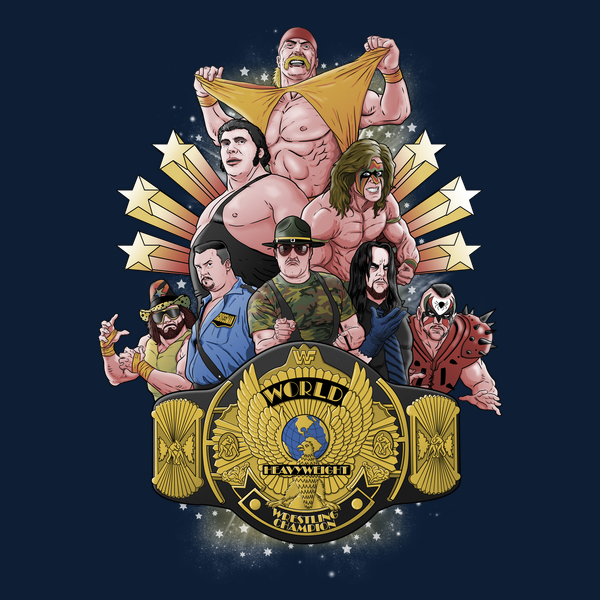 Wrestlers are larger-than-life figures who become real life heroes to fans who watch them flip, grapple and body splash their way into sports stardom, which is why it's rude to call wrestling "fake". And while it's true that they're all playing roles, and that they all play up the action in the ring a bit, but behind all the theatrics is a highly trained warrior who punishes their body for the sake of their fans. So even if you don't like pro wrestling you've gotta applaud the effort and skill these sports giants put in to making every match one to remember.
Wear your love of pro wrestling close to your heart with this WRESTLING LEGENDS t-shirt by Skullpy, featuring a knockout design that is sure to make your fellow fans get pumped when they see you in your cool new tee!
Visit Skullpy's Facebook fan page, official website and Twitter, then head on over to his NeatoShop for more mighty cool designs:
View more designs by Skullpy | More TV T-Shirts | New T-Shirts
Are you a professional illustrator or T-shirt designer? Let's chat! Sell your designs on the NeatoShop and get featured in front of tons of potential new fans on Neatorama!
Source: neatorama