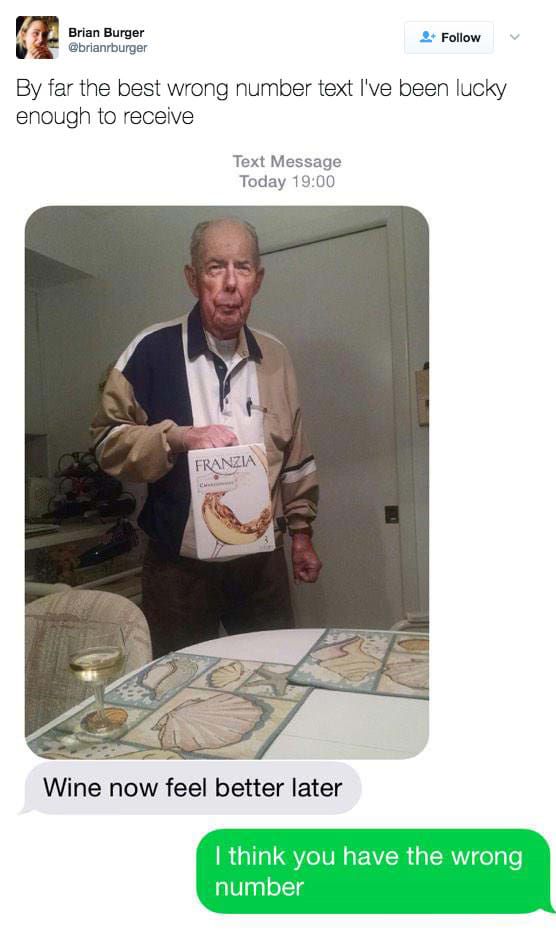 Wrong number texts are usually pretty standard, with the sender writing "Where you at?" or "What are you up to?" to which you reply "I think you have the wrong number…" and they say "Oh, my bad" or some such thing.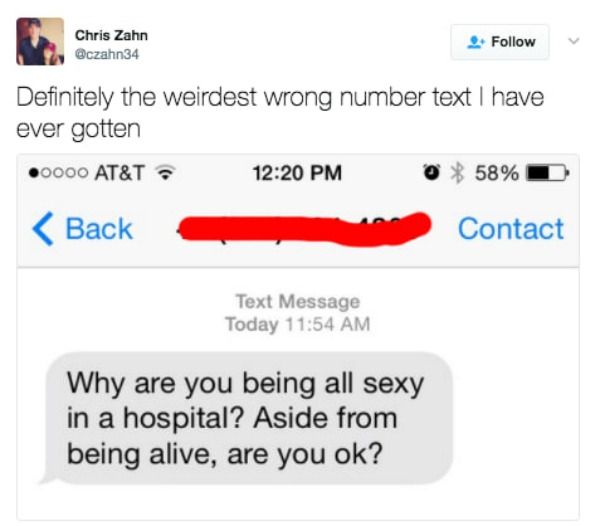 But how the hell are you supposed to reply to a wrong number text with a terrifying pic that says "Look my cantaloupe"? And should you reply considering this obviously drunk and/or crazy person might start writing you back?
We don't remember standard wrong number texts, but the bizarre texts in BuzzFeed's collection of 22 Wrong Number Texts That Are Equal Parts Horrifying And Hilarious are so spectacularly odd the recipients will never forget.
And in one case they're probably still wondering what happened to the poor guy in the pic they mistakenly received.
See 22 Wrong-Number Texts That Are Equal Parts Horrifying And Hilarious here (NSFW-ish)
Source: neatorama