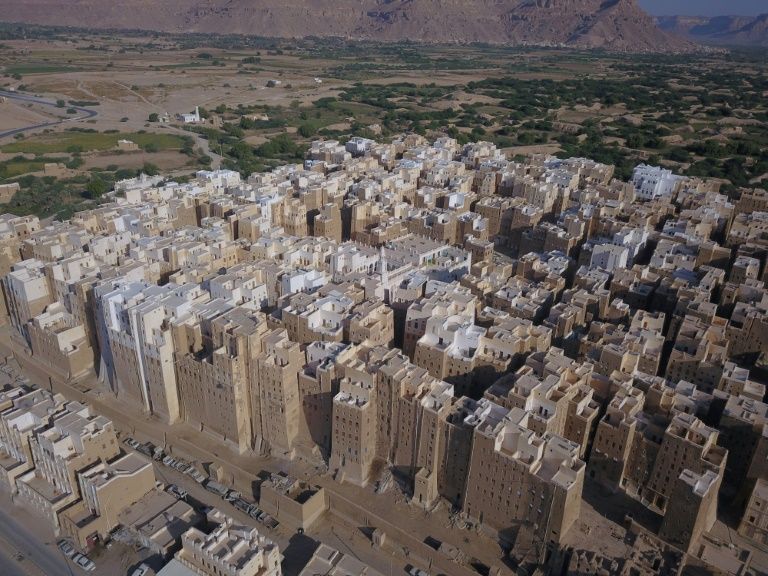 Yemen's ancient city of Shibam, a UNESCO World Heritage site, has a big chance of collapse. The ancient city, also called the 'Manhattan of the desert,' faces collapse from disrepair. If continued to be left unrepaired, the city's hundreds of sun-dried mud-brick towers that are almost seven stories high may be gone forever, as Barrons detailed:
"The city looks like it was hit by a disaster — without precedent," said Abdulwahab Jaber, a local official in the town, 480 kilometres (300 miles) east of the capital Sanaa.
Jaber said at least four towers have been completely destroyed and 15 others damaged in recent floods, which have killed scores of people across Yemen.
Hassan Aidid, head of the General Organisation for the Preservation of Historic Cities in Yemen, said that the roofs and the exterior of the mud towers had sustained the most damage.
"Residents of the city have been unable to restore them because of the war and the difficult situation in which they live," Aidid told AFP.
Yemen is gripped by a war between Iran-backed Huthi rebels — who control the capital — and a beleaguered government supported by a Saudi-led military coalition.
Shibam is controlled by the internationally-recognised government, but while it has largely been spared direct conflict, it has not escaped the effects of the war.
The fighting has almost completely halted public spending.
The city, with its densely-packed tower houses and alleyways often too narrow for cars, was put on the UNESCO heritage list in 1982 –– but in 2015 it was also added to the "List of World Heritage in Danger
Image via Barrons
Source: neatorama