When human civilization seems to veer off into the nonsensical and unexplainable, nature reliably sweeps in to apply a bit of mindful salve. Spreading leafy fronds over a white canvas and reflecting blossoms across an unseen divide, a series of botanical collages embrace the true glory of arrangement. Composed in celebration of International Women's Day, Ayala Tal took to heart the event's inclusive message by incorporating lush and gender-neutral imagery of botanicals. 
Her 2D collages rest against a clean, blank surface, stoic and gleaming. The Tel Aviv-based artist's "botanical jewels" speak to the attraction all humans have to natural beauty. Her floral collages take fragments from 18th- and 19th-century online archives, paying homage to collagists through time who often sourced materials as discarded train tickets.
In a brief statement, the digital artist admits she concocted the botanical works as a symbol of admiration for the "perfectly designed shapes of nature and the joy of diversity, reflective of how every woman can feel toward herself."
Take a look at her eye-catching works below: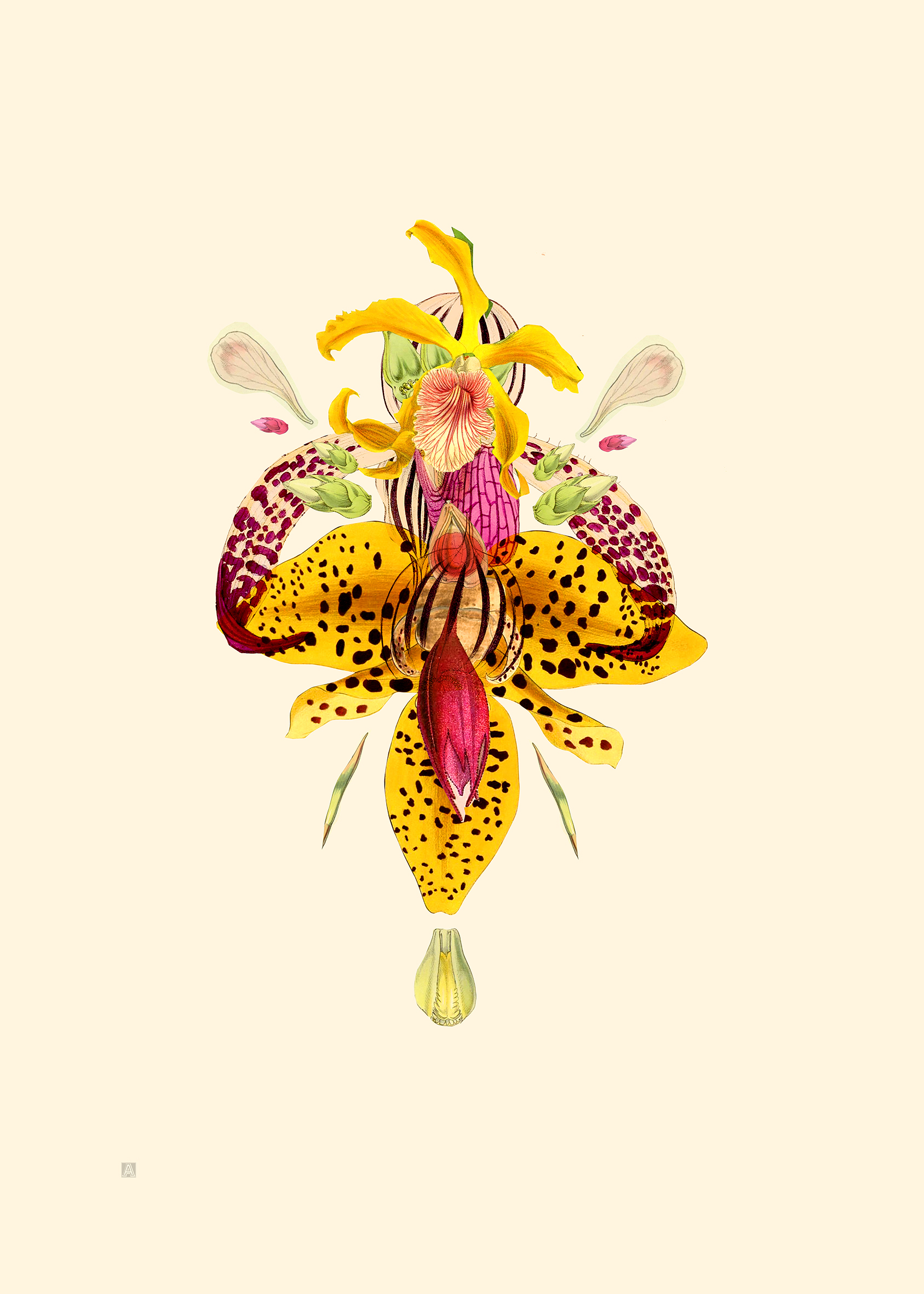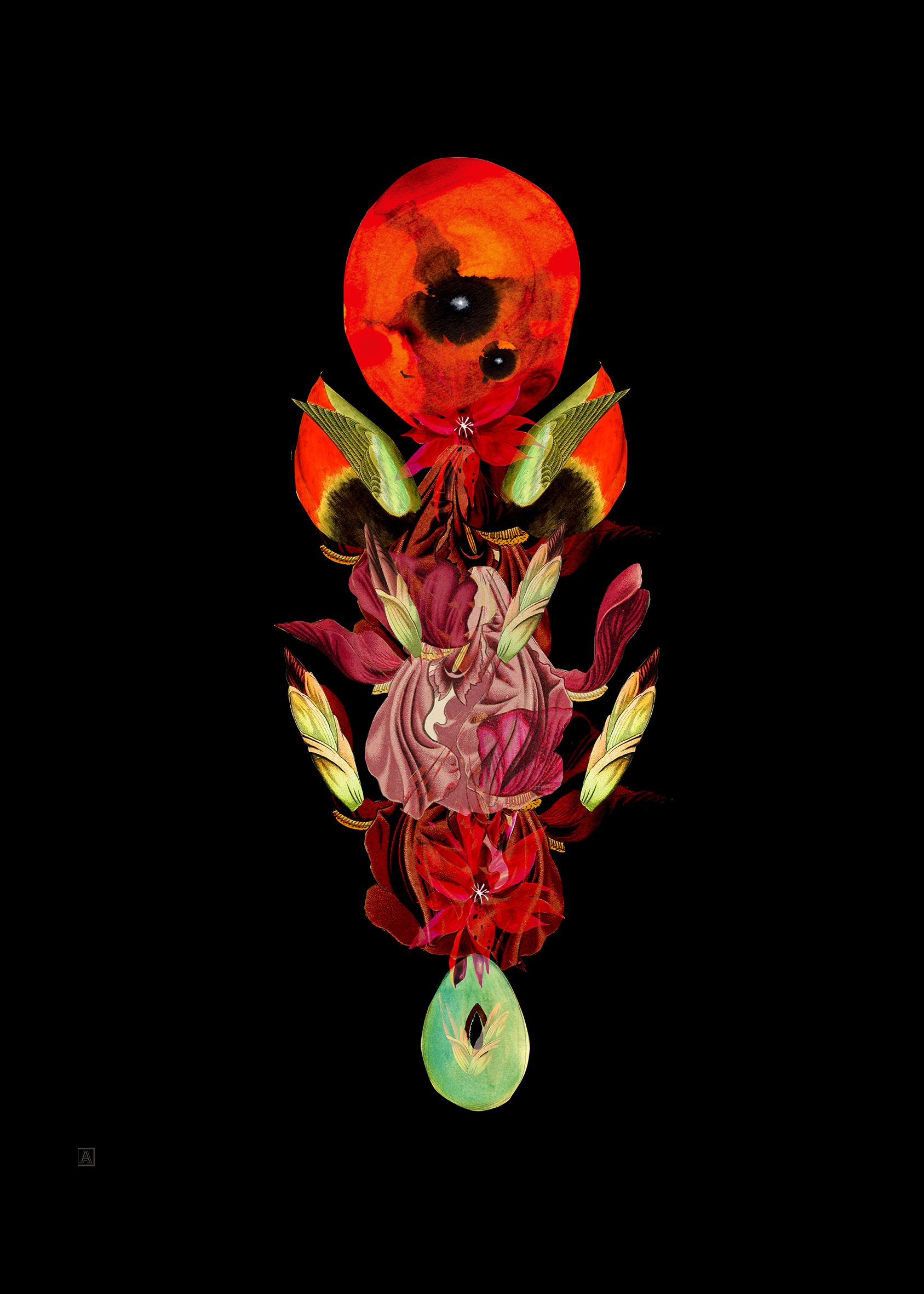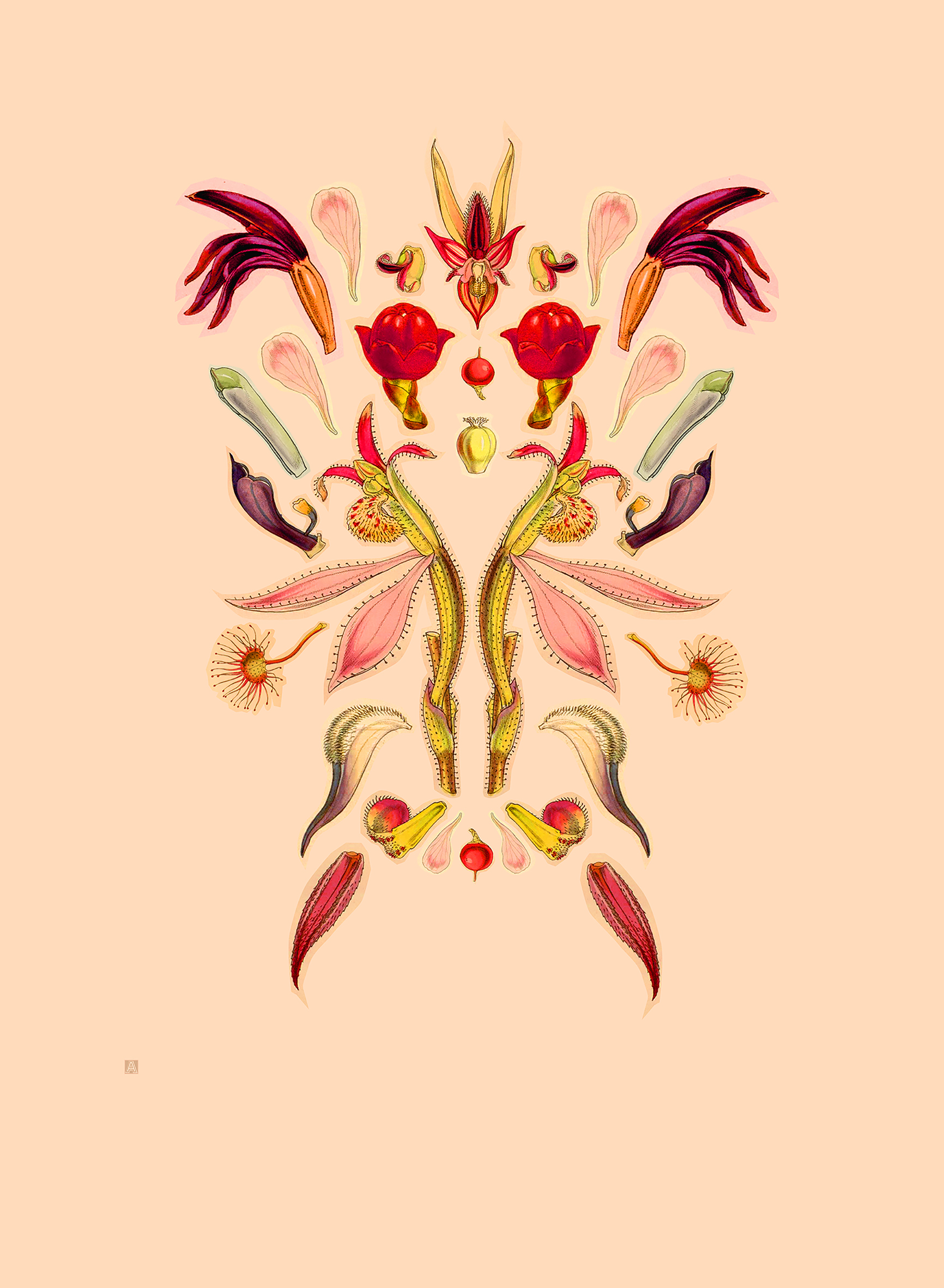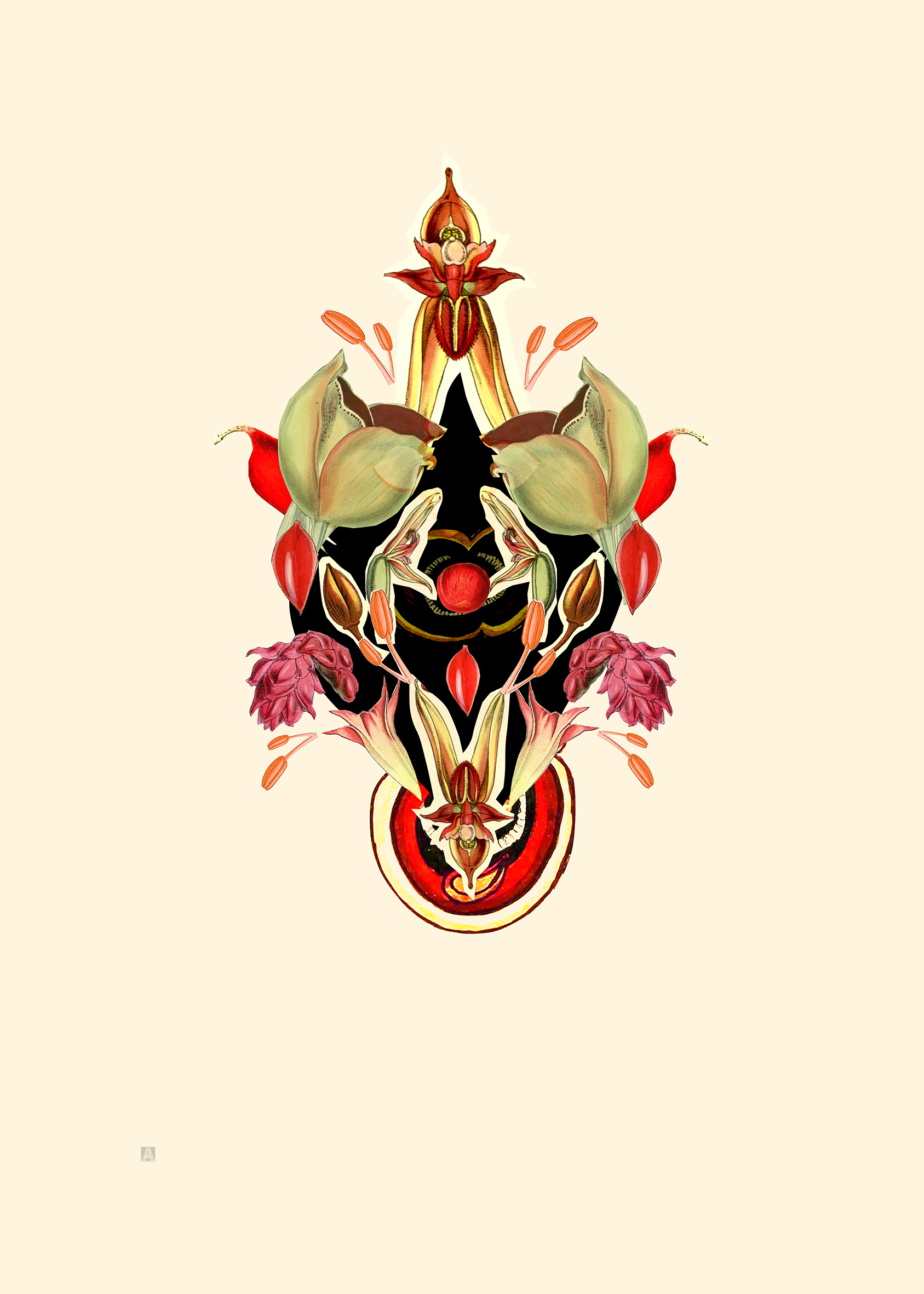 Too see more work from Ayala Tal, visit her website, here.
Related:
6 Tips for Fighting Gender Inequality While Starting Your Own Art Collection
Pink Dildos and Dead Birds Comment on Impending Environmental Crisis

Illustrator Explores Femininity Through Modern Cave Paintings
Source: vice.com