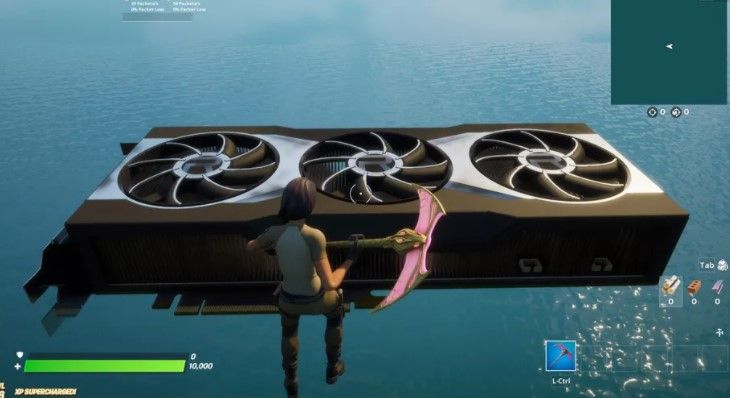 To hype up their new graphics card, which will be fully revealed in an event over a month from now on October 28, AMD decided to tease us with a first look of the RX 6000.
Normally, the first look would be a teaser trailer that is usually posted on YouTube, but it seems that AMD deviated from that. They wanted people to see and examine their new product for themselves… literally, or virtually, at least.
On Monday, AMD tweeted a teaser image of the new graphics card along with a message that let players knows [sic] that they could hop into Fortnite's Creative mode and check the card out for themselves on AMD's Creative Island.
For players who want to hop into the game and check the card out, you'll need to start a Creative mode game. Once you're in the game, find the console in the level select area and put in AMD's code — 8651-9841-1639 — and hop into the level. You'll load into AMD's custom graphics-card-inspection level.
Through the level, players could examine the graphics card from up close and from all sides and angles.
What are your thoughts about this one?
(Image Credit: Epic Games/AMD via Polygon)
Source: neatorama