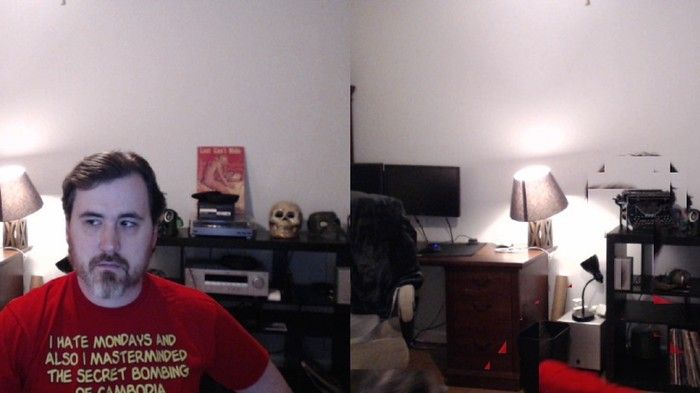 Disappearing People is a browser plugin that can make you vanish in your webcam stream. The plugin is created by Google web engineer Jason Mayes. Mayes shared that the plugin attempts to learn over time the background of a video, which enables the user to remove themself from the screen display. Vice has the details:
Disappearing People works by pulling the frames from a webcam, copying them, then scanning the copy for human features. If it sees something it identifies as human, it covers it up with a block of footage of the empty room it pulled from previous frames. Then it serves the humanless stream back to your browser.
It's not perfect. When playing with it, I'd often see the bricked outline of my body moving across my room. It didn't remove me from the picture so much as cover me over with glitchy looking copies of my room. But it happens in real time, and that's still impressive.
image credit: via Vice
Source: neatorama