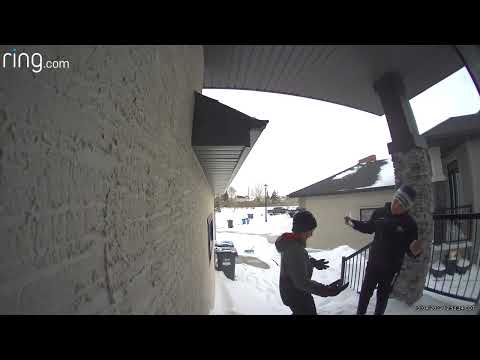 It's a bit nippy out in Winnipeg, Manitoba. Although the temperature is above freezing now, it dipped below long enough that the city acquired quite a bit of snow.
These two enterprising lads understand the Ninth Rule of Acquisition: "Opportunity plus instinct equals profit." They walked around their neighborhood and with snowshovels and offered to shovel driveways for $20 each.
A Ring doorbell camera captured their plans when they approached one home. As the resident searches for money with which to pay the boys, the make plans for what they're going to do with their incoming fortune. Should they wait until they're 16 years old and buy a car? Yes, but which one? The smaller boy prudently suggests a Lamborghini.
Once paid, the boys get to work. Although they play a bit, they're also focused. As the Sixteenth Rule of Acquisition says, "A deal is a deal."
-via Dave Barry
Source: neatorama