Inspired by Chris Cunningham's distorted video works, comics illustrator Moebius, and Martine Rothblatt's humanoid robot BINA48, Aron Johnson, a.k.a., crashoverrrride creates still and moving 3D artworks wherein human-like AI faces are warped to create an unsettling feeling. While the works have the shimmering and colorful quality found in a lot of 3D art, Johnson's creations are far more realistic looking, and at the same time, even more surreal.
The 22-year-old LA-based computational artist, who has already made 3D stereoscopic content for Coachella, created work for a major international DJ, and is doing level design on a 4D VR racing game, got his start five years ago. Using Bryce 3D, Johnson began making 3D art for 6BIT, a music collective his friend Max Wortman started.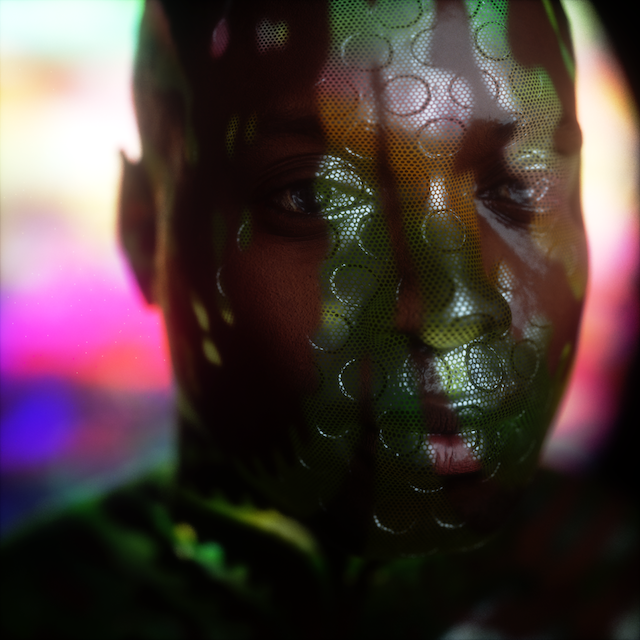 Johnson also got into projection mapping a few years back. Using VDMX and Madmapper, Johnson projected analog video clips onto mannequin heads in his bedroom. His skill at creating digital imagery shows, resulting in 3D artworks that so closely flirt with the uncanny valley future of humanoid AI robots.
Johnson uses Cinema 4D as a 3D package to animate, simulate, and model. He says he uses cloth and soft body dynamics with varying effectors to contort his meshes, then uses Octane as a render engine to light and texture his scene. In his mind, he is a computational artist who feeds his computer "certain ingredients" and then lets it cook.
Johnson doesn't necessarily start a project with a clear theme or plot in mind. Instead, he tries to evoke emotion by playing around in the software until he see something that resonates.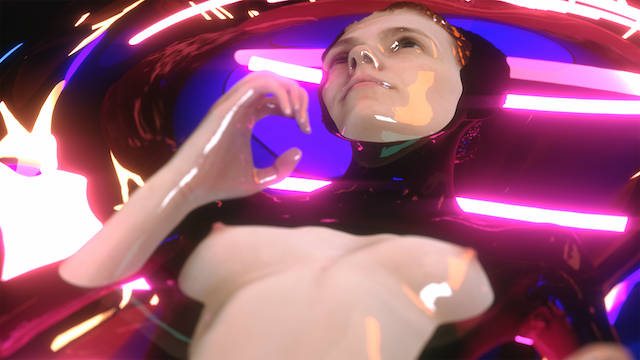 "The strange thing about the 3D world is that the user has complete control, yet you create parameters for yourself," he says. "For me, the challenge is not to get lost in the endless combinations but to find the necessary constraints to work within."
Johnson wants these 3D works to create a feeling of discomfort. He finds it interesting that, when a figure with human-like anatomy gets distorted, the viewer simply cannot look away, even though it is uncomfortable.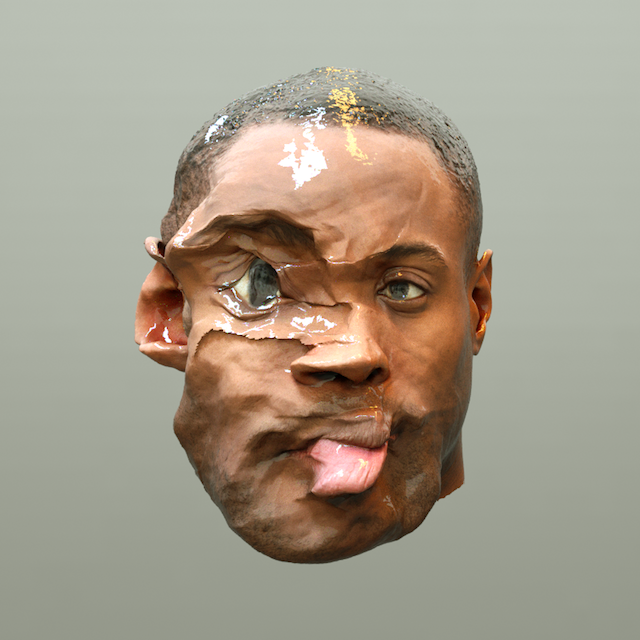 "I like to employ the uncanny valley in my work, [and] distorting the human form subconsciously triggers an innate fear of mortality," Johnson says. "It's easy to separate ourselves from our bodies and I think it's important to be reminded of how vulnerable we really are."
Click here to see more of Aron Johnson's work.
Related:
CGI Artworks Transform the Real World into Science Fiction
The Neon Art of Ruby Gloom is a 3D, Cyber-Feminist Paradise
3D-Scanned Bodies Stretch, Float, and Collide in a CGI Skydiving Music Video
Source: vice.com