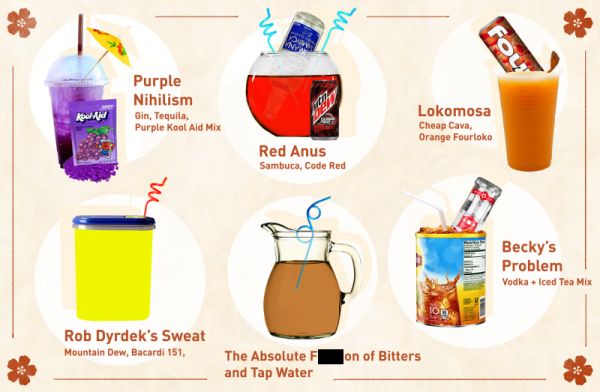 Remember back in college, when you had limited money, limited access to alcohol, and limited supplies in the dormitory kitchen? Making a cocktail, or even a highball, was a matter of inventiveness often driven by desperation. You mixed what you had. It can also happen when you are adult, but broke, or a high school student sneaking what's available up to your room.
We had a drink called "the latest technology" that was equal parts tab, jagermeister, and nyquil.

— Jeff Haley (@jeffchaley) May 9, 2018
Deadspin collected stories of these cocktail recipes born of desperation dredged from readers' pasts. -via Metafilter, where you'll find even more.
(image credit: Elena Scotti (GMG))
Source: neatorama