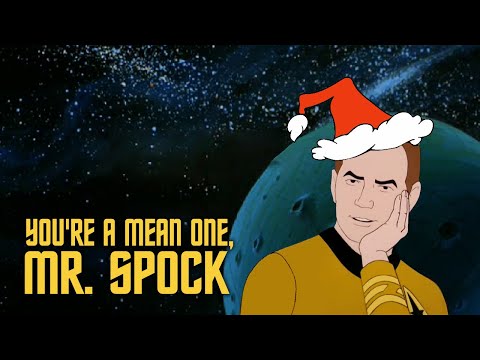 Your brain is a computer, you've got logic in your soul, Mr. Spock.
John C. Worsley (previously at Neatorama) is back with another master edit celebrating Christmas with Star Trek. This time, the characters from Starfleet sing "You're a Mean One, Mr. Grinch" except it's targeted to our other favorite green-blooded fictional character. The video is taken from Star Trek: The Animated Series, while the audio clips are taken from wherever they were. The lyrics follow the original song except in places where something else would work better. I can't imagine how much work goes into one of these songs, but I, for one, am glad he took the time. -via Metafilter
Check out Worsley's Star Trek Christmas playlist.
Source: neatorama