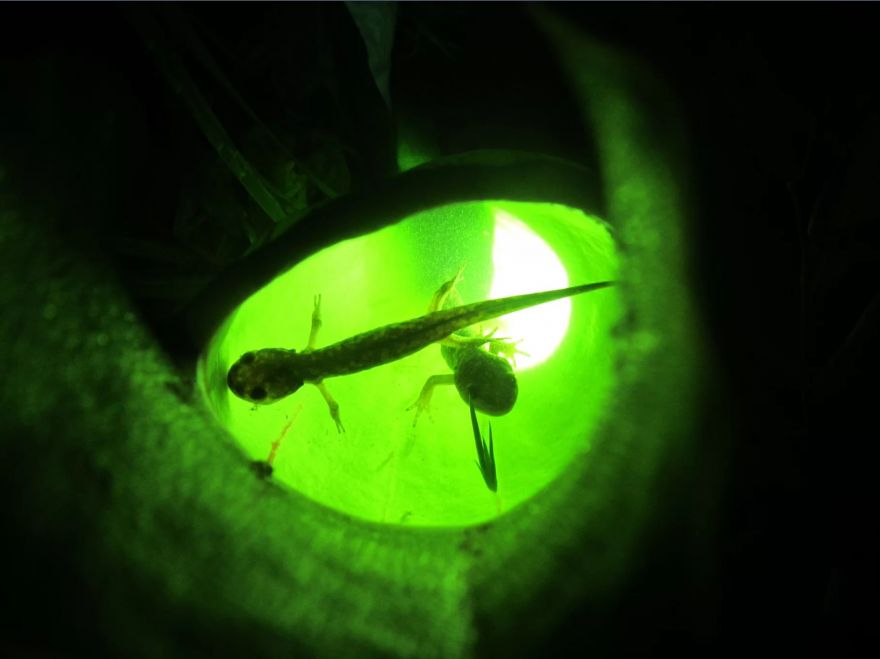 This is the northern pitcher plant (Sarracenia purpurea), a carnivorous plant known for chowing down insects. But it seems that they don't only chow down on insects. Apparently, they also eat vertebrates such as baby salamanders.
According to the study authors, this is the first research showing that carnivorous pitcher plants, also known as turtle socks, make vertebrates a regular part of their diets.
"This crazy discovery of previously unknown carnivory of a plant upon a vertebrate happened in a relatively well-studied area on relatively well-studied plants and animals," study co-author Alex Smith, an associate biology professor at Ontario's University of Guelph, told Live Science in an email. "I hope and imagine that one day the general public's interpretive pamphlet for the bog will say, 'Stay on the boardwalk and watch your children — here be plants that eat vertebrates!"
How do these plants catch their prey? Find out over at Live Science.
(Image Credit: Patrick D. Moldowan/Algonquin Wildlife Research Station)
Source: neatorama