Fashion photography is at its most true when it expresses fantasy that lingers on the idiosyncrasies of identity as power. Yuki James' fashion photographs for V Magazine, Dazed Magazine and Harper's Bazaar, do this time and again. In an exhibition titled Yuki James: Portraits at The National Arts Club, the artist turns away from fashion to focus the power of his lens on the individual. The portraits feature a mélange of individuals caught in domestic moments to capture a provocative, elegant otherness that defies commonly accepted notions of race, gender, age, and individuality.
"Portraits are my passion and this show is a collection of my favorites," James tells Creators. "I only shoot fashion or commercial work if the commissioning publication or client feels that what I do, and my voice, works with their brand. Or if I'm asked to collaborate with another artist or designer that I truly admire." James recently collaborated with Jeremy Scott for Rollacoaster Magazine. "I love beauty in the unconventional. I love sensuality in those not expected to express it." The portraitist says, "Emotions and feelings appeal to me. The things that tie us together as humans even when we seem so different."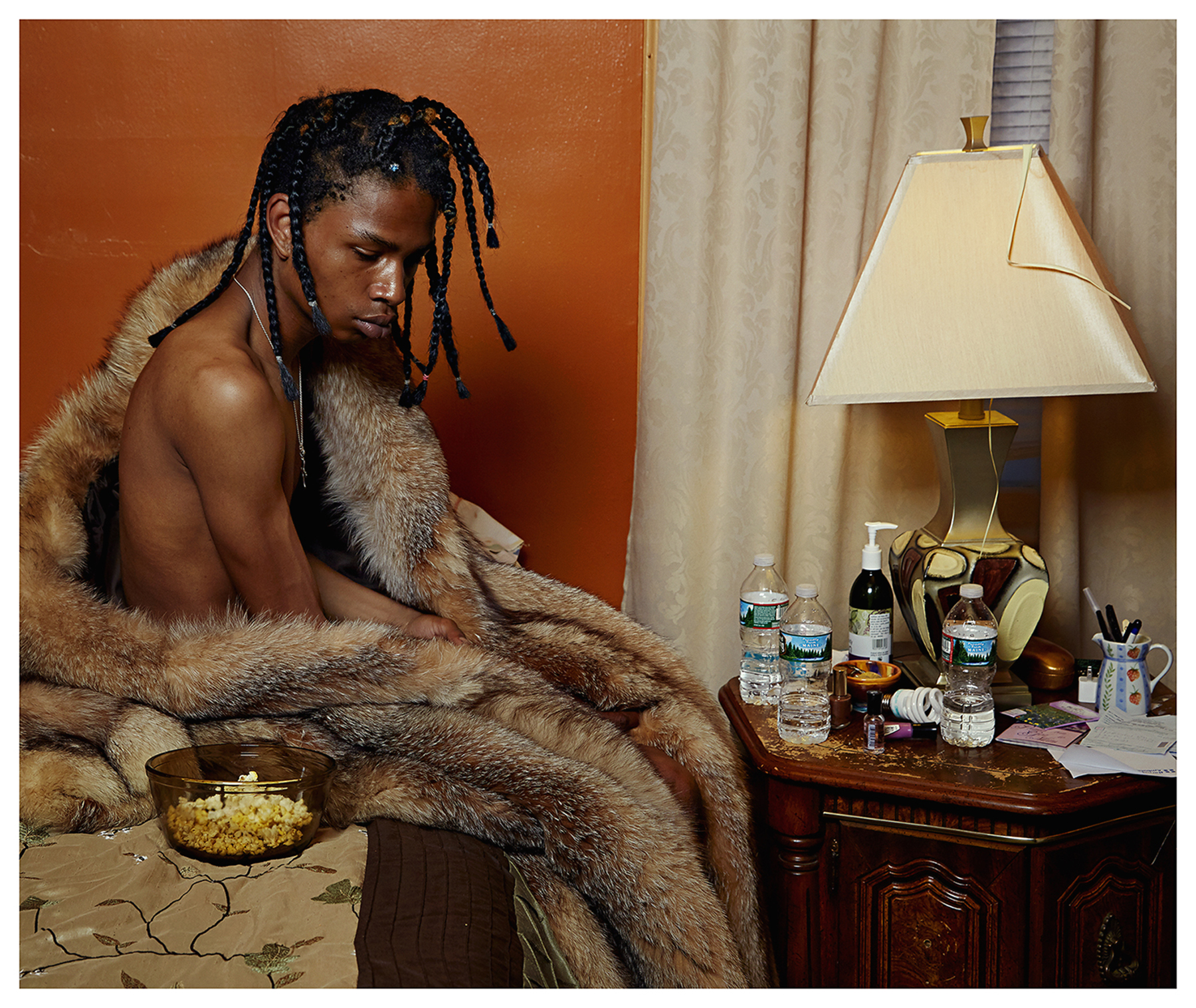 The portraits on display at The National Arts Club are full tenderness, melancholy, introspection, and loneliness. Tawan is a portrait of a young black male with braids, wrapped in a sable fur, sitting on a bed next to a glass bowl of popcorn. The male doesn't gaze at the camera, he looks downward, swept up in a thought that captures his quiet beauty. It's a humanistic portrayal that is found in most of the pictures on display. Willie, a portrait of an older white male wearing leather shorts, jacket, a chain and harness peers directly into James' camera lens. James doesn't render him a complete spectacle. The image's composition and fashion makes one wonder about the subject's personal life beyond the BDSM.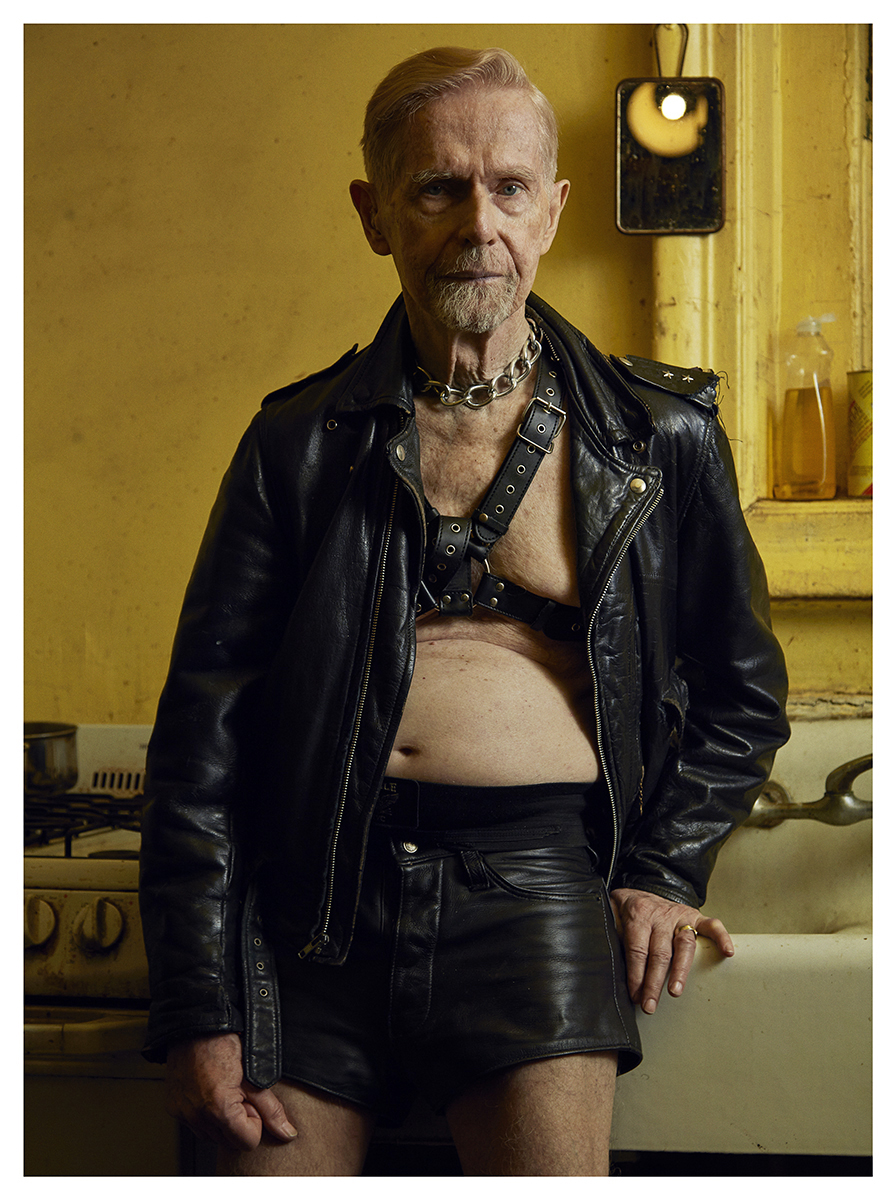 "An element of intimacy is something I strive to have with every person I shoot," explains James of his process. "I take my time and ease into a space that feels comfortable and open, and then look for what they will give me. What poignancy can we tap into? In that way, each shoot is a collaboration." Okachan, a picture of an older Japanese woman with a silk scarf covering her hair and a gag ball in her mouth, speaks to the contradictions of domesticity. The image is from a series of portraits the artist shot of Japanese women who are all over the age of 50, showing that modesty does not preclude tendencies like rough sex at any age.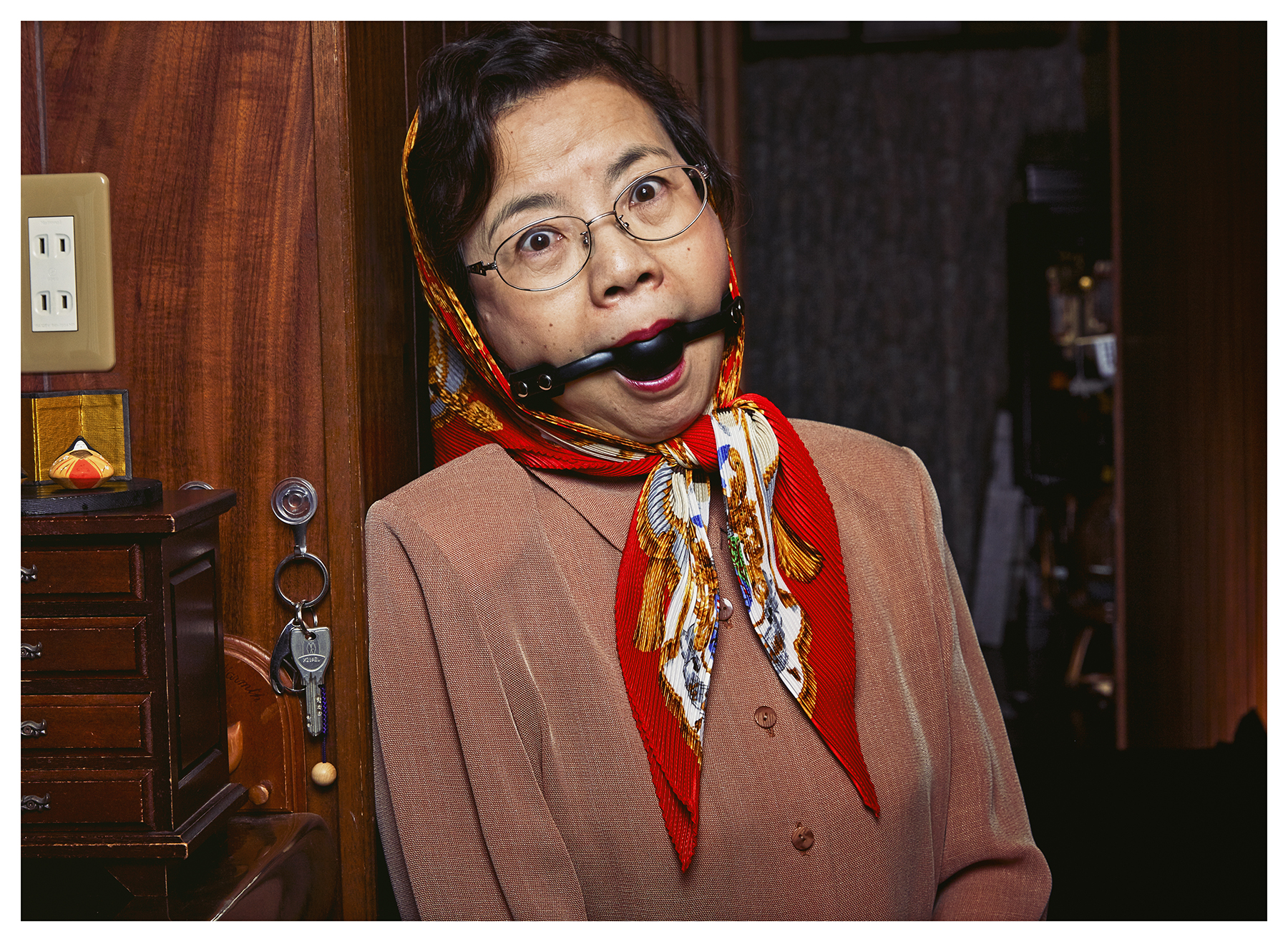 "I find myself drawn to people of vastly different ages so age isn't really a focal point," says James. The cheeky image of Okachan, whom he considers a muse, does work to challenge ageist assumptions of a group of women who are in many ways culturally rendered sexless and invisible. "I wanted to shoot them with a certain sensuality, but to juxtapose it with their prescribed domestication." Granny also displays James's challenge to age and convention.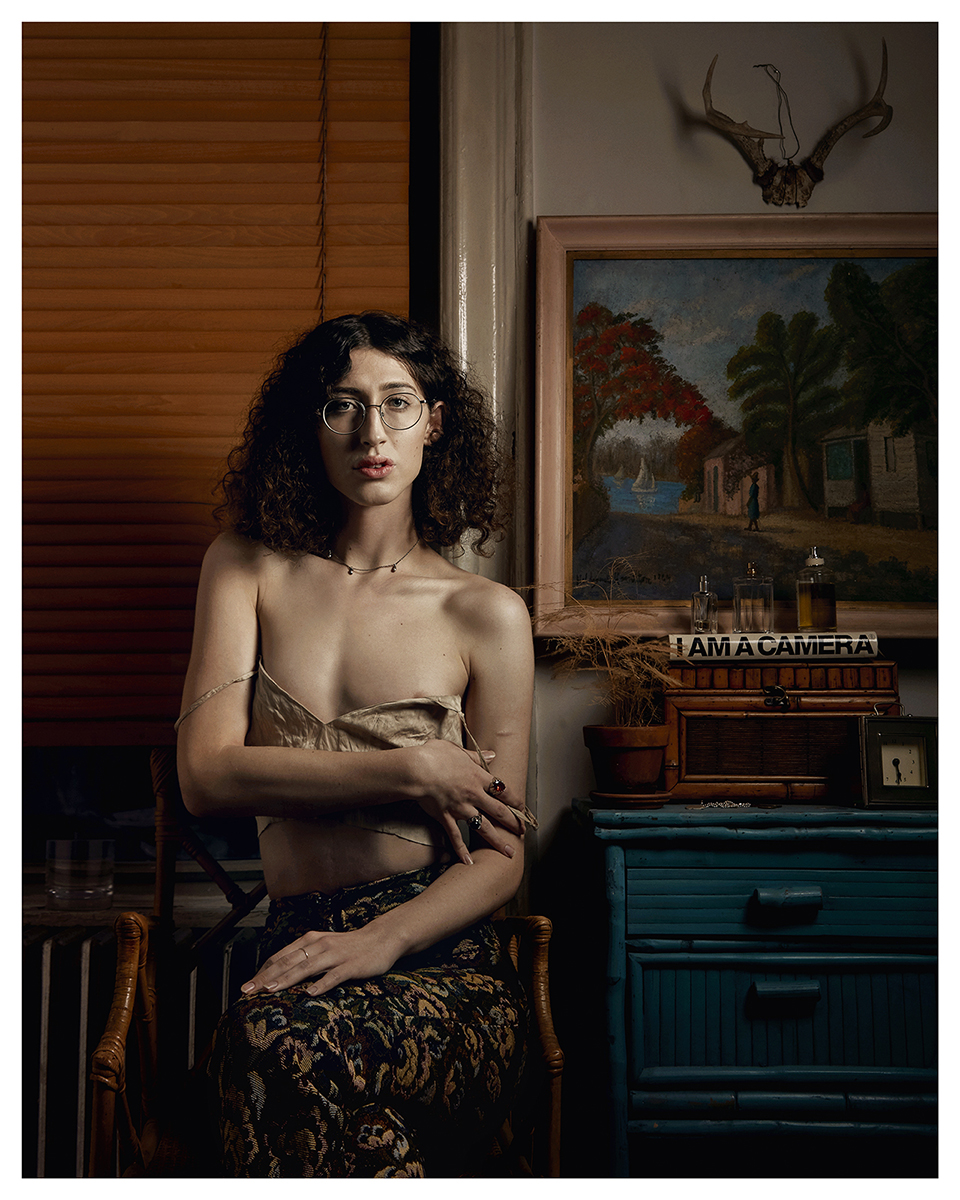 "I want to capture something that feels authentic in every person I shoot, and I want my subjects to feel beautiful and empowered, even in their vulnerability," explains the photographer. "I also want to make images that feel in some way relatable to the people who view them."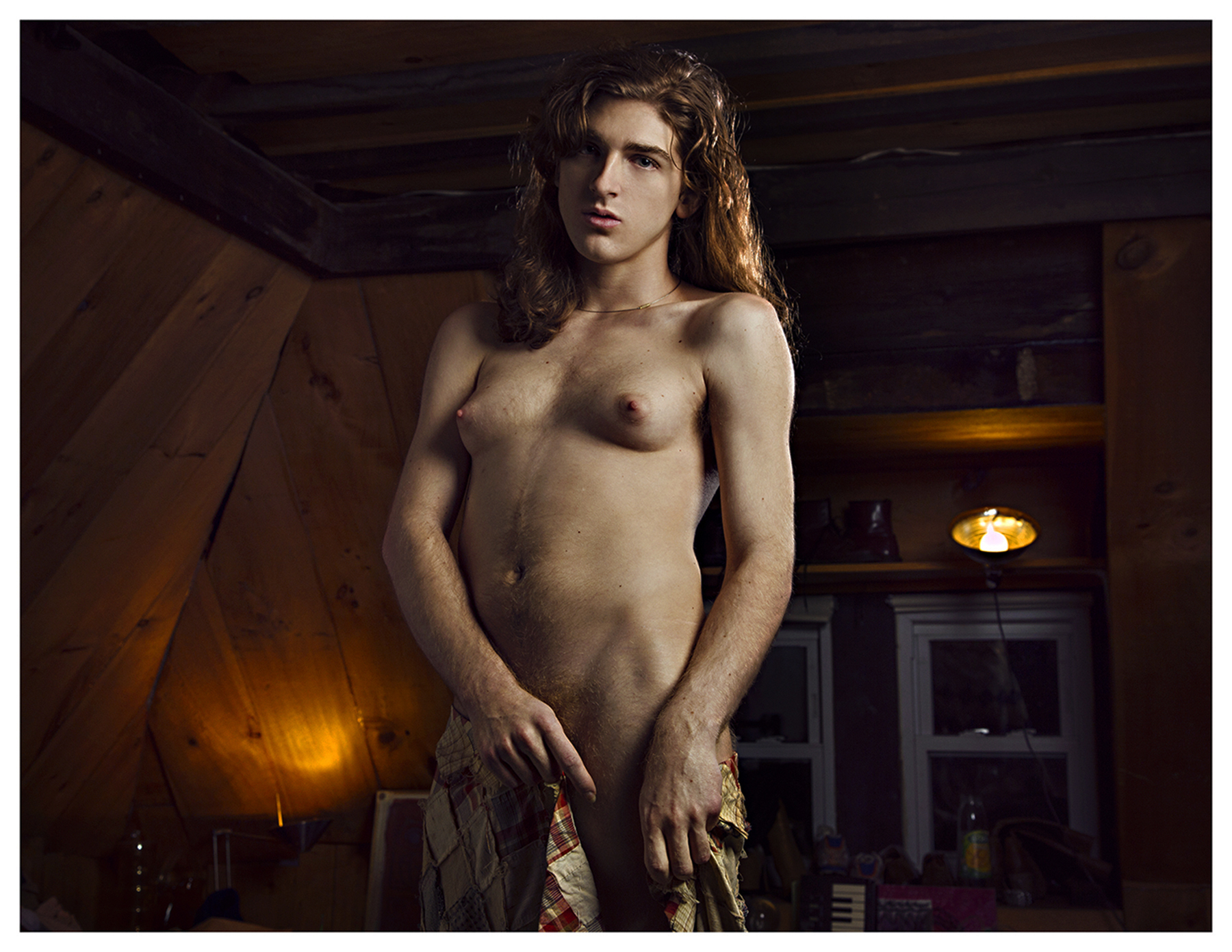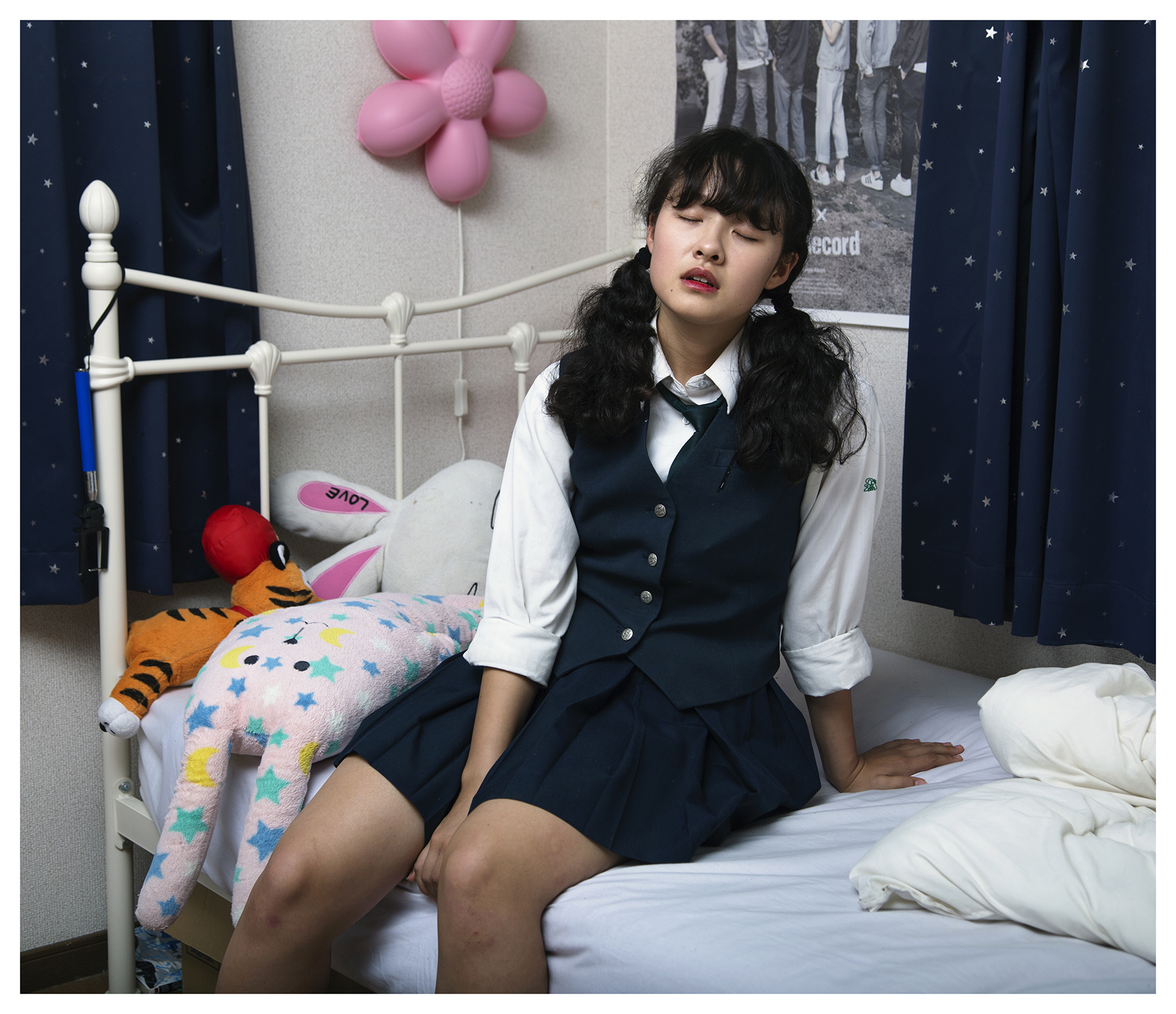 Yuki James: Portraits continues through June 3 at The National Arts Club. Click here, for more information.
Related:
Here's How Photography Will Change the World
Young Women Face the Camera Head-on in a Stark Photo Series
These Complex Self-Portraits Will Challenge Your Assumptions About Race
A Photographic Meditation on Contemporary Black Masculinity
Source: vice.com