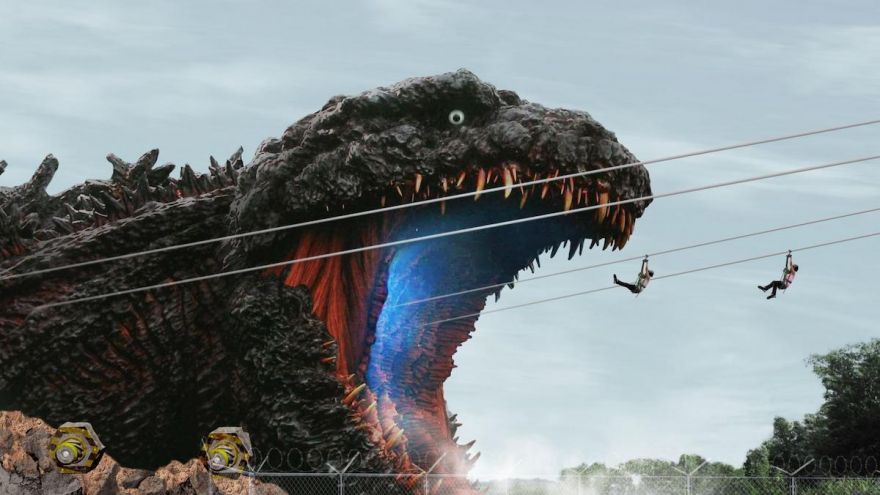 Good thing that it's not the real one. I'm pretty sure no one would agree to be instant food for the sake of thrill. Nijigen no Mori, a new theme park close to Kobe, Japan, is opening a Godzilla-themed attraction. It's the only place where you can head straight into a life-sized Godzilla's mouth. Don't worry, like I said, the Godzilla there isn't real. I think. Visitors take on the roles of researchers and embark on a journey to learn more about the well-known creature, as Nerdist details:
It culminates in staring down a 75-foot-tall Godzilla replica at the other end of a death-defying zipline ride.
Like all good theme park rides, the attraction begins with an in-universe movie that informs the public that the kaiju invasion has started. From there, visitors can check out a kaiju museum and shooting gallery game before moving on to the half-buried beast. A very excited and slightly nervous reporter for Sun TV had the chance to film his flight into Godzilla's mouth.
Image via Nerdist
Source: neatorama