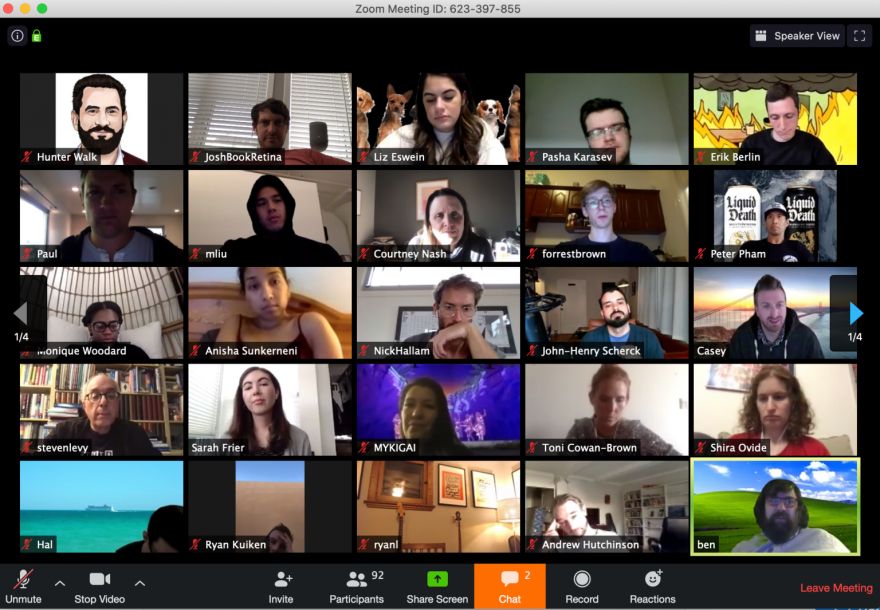 Their facial expressions already tell what happened.
We live in a time where we are encouraged to stay at home, avoid touching our faces, and practice social distancing from other people. To compensate for the lack of personal interaction from each other, most of us have now gone to the virtual world to contact our friends and families. Still, there will always be jerks in our midst. These trolls take advantage of our current situation as we turn to video conferencing apps such as Zoom.
Jerks are using Zoom's screensharing feature to blast other viewers with the most awful videos from across the internet, from violence to shocking pornography.
That's just what happened today on the WFH Happy Hour, a popular daily public Zoom call hosted by The Verge reporter Casey Newton and investor Hunter Walk. Suddenly, dozens of attendees were bombarded with disturbing imagery. A troll entered the call and screenshared… horrifying sexual videos. Attempts to block the attack were thwarted as the perpetrator simply re-entered the call under a new name and screenshared more gross-out clips. The hosts ended the call rather than subject viewers to the assault until they could stop it.
The problem stems from Zoom's policy that "The host does not need to grant screen share access for another participant to share their screen." However, hosts can disable this option in their settings or the Admin controls of a call.
Thankfully, there are ways to protect our Zoom calls. Check out the tips on how to secure your calls over at TechCrunch.
(Image Credit: TechCrunch)
Source: neatorama