The Zuma tableware collection, which includes ceramic plates and glassware, pulls references from the natural world alongside futuristic grids and ancient motifs. Designed by Kelly Wearstler for Serax, Zuma's tableware is versatile and meant to be mixed and matched in color, pattern, and shape. With an organic feel, it seems particularly well-timed to autumn, with white, grey, and a soft orange to choose from. The palette and patterns feel warm and relaxed, creating a welcome sensory experience to enjoy along with your meal.
The porcelain tableware in monochrome and muted salmon are highlighted by digital patterns that have a hand-painted feel – each ceramic piece is even hand-stamped once the glaze has been applied. The pattern conveys a tech-meets-craft quality and intentionally varies throughout the collection to expand upon both characteristics. The family feels rich and dimensional, if a bit unexpected. Of course, that shouldn't surprise us, it's Wearstler's signature style after all.
While Zuma's porcelain family is decidedly contemporary, Wearstler chose to balance it with stemware that includes reference to amber tones found in ancient glass. The Ombre glassware family features a fiery base that weighs each piece down before dissolving upward into nothingness. Sophisticated and rectilinear, it's the perfect match for the heft of the ceramic tableware.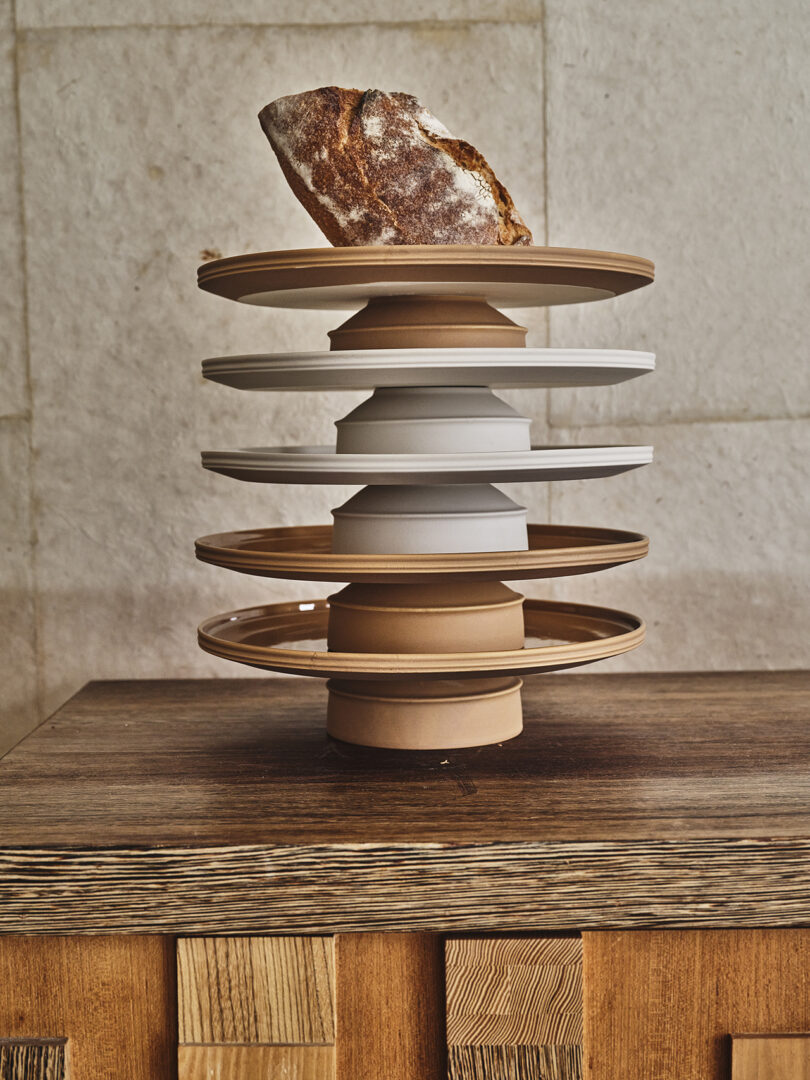 To learn more about the Zuma tableware collection, visit serax.com.
Source: design-milk