The end of the year can really do a number on our busy bodies as we make sure to tick off all our holiday to do's and events. With these 10 wellness-centric gift picks, your loved ones will have reasons to slow down and take care of themselves first before they take care of others. From hair and skincare to handcrafted objects that beautify spaces within the home (where you'll most likely be during the holidays!), here are our 10 favorite suggestions.
Skincare can be a tricky gift to give if you're not sure about your recipient's skin type or preferences to product consistencies, fragrances, or target issues. This skin test is a unique and interesting alternative gift to give because it analyzes your body's various hormone levels, which are responsible for the health of your skin, nails, hair, and internal issues like digestion, bloating, and metabolism. The test uses a simple, at-home saliva test and with all this new information revealed, your recipient can make better informed choices when they shop for skincare products or supplements using the $50 store credit included with the test kit. Your most skincare-obsessed friend will geek out over this unexpected gift while your skincare-curious friend will be less overwhelmed the next time they step into a Sephora.
This gift can easily fall into our Best Modern Gifts to Splurge on for the Person Who Has Everything gift guide because let's face it, no one necessarily *needs* a hair dryer of this caliber but that's also exactly what this is: an ultra-luxurious, state-of-the-art hair tool that is so well-designed and well made, it would be misleading to call it "just a hair dryer." Once unpackaged and in your hand, you will already know that the experience will go beyond any hair drying experience you've had before. From the five strong-hold magnetic attachments to the various controls you're able to set on the dryer itself, the Supersonic will dry your hair faster while also preventing hair damage (Dyson invented a technology to measure and regulate airflow temperature more than 40 times per second when the Supersonic is in use). The tool makes the mundane chore of drying and stying your hair into one that you'll look forward to when you get out of the shower. It's a gift that will definitely impress your recipient twice, once upon unwrapping and again at first use.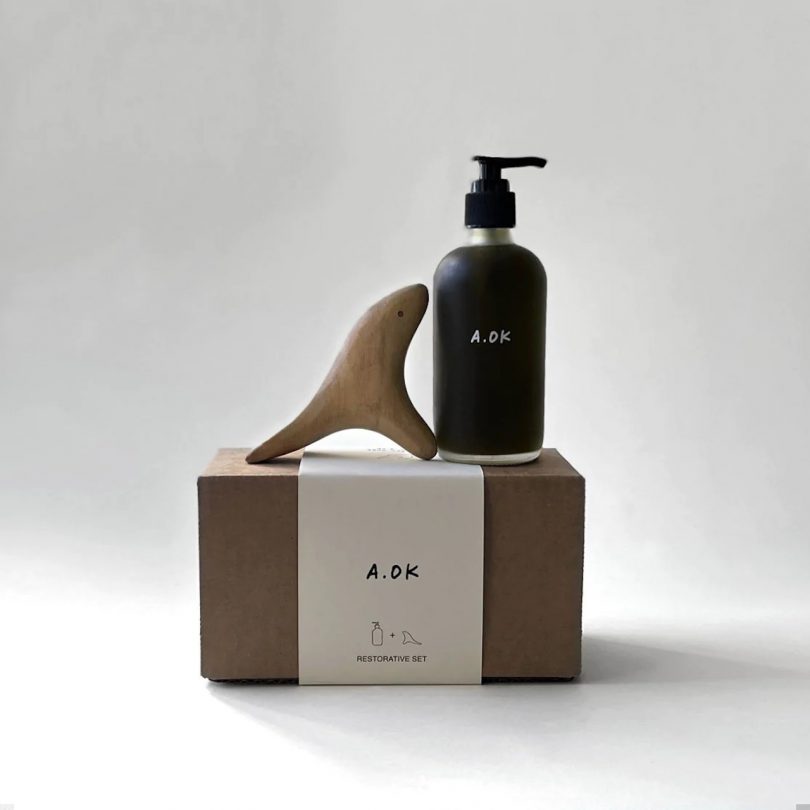 Winter isn't even officially here and yet already people are feeling a change in their skin type. Heaters and fireplaces warm up bodies but can dry out skin, causing tightness and cracks on our outermost layer. This restorative set, which includes a body oil made with essential oils (most of them organic) and a sandalwood bird-shaped massager to help with lymphatic drainage and circulation, will give your loved ones a reminder to take a minute to care for their bodies.
With all the gift-giving happening, it's important to remember the reasons to be grateful for what we all already have. The Five Minute Journal is an easy way to practice that exercise (the first prompt asks for 3 reasons to be grateful). Paired with the Mindful Affirmation card set, which can offer a new perspective for the day, this set can help cultivate peace and happiness for your giftee.
Recreate the experience of a spa day with this at-home, easy-to-use sauna blanket. For the same reasons you find saunas at spas and wellness centers, this blanket helps with a myriad of internal and external issues, from promoting healthier skin to improving circulation to alleviating aching muscles, by delivering a detoxifying sweat. Beyond those reasons, you'll feel relaxed and rejuvenated after a 30-minute session. We suggest gifting this one to the athlete or wellness guru in your life.
Easily doubling as an artful sculpture on your shelf, this surprising lava rock functions as a diffuser, slowly dispersing the included essential oil's scent into your interiors. We love that it doesn't include any buttons or cables to clutter up a space; simply add a few drops and wait for the lava rock to do its thing.
Trays are perfect for creating beautiful vignettes in the various spaces throughout your home, especially for moments of self-care. Whether that's your bathroom or vanity to go through your skin routine, or on your nightstand where you'll light an aromatic candle before your bedtime reading, this beautiful scalloped tray, that's hand-finished by master artisans in Rajasthan, India, adds gorgeous texture and pattern anywhere you place it. Unique and luxe, we don't doubt that this will be a well-loved gift to whoever is lucky to receive it.
This isn't your grandma's average potpourri. This South of France-based brand is known for its cult status candles and home fragrances. The name comes from Marcel Proust's poem, "Remembrance of Things Past," in which he conveys the familiar idea that a scent or a small crumb of Madeleine cake can transport him to his past memories. We can definitely relate to this experience but especially love the way the brand delivers the experience: in beautiful handcrafted objects and unusual fragrances. For this potpourri, fine stones are perfumed instead of the usual dried leaves and flowers you find elsewhere and makes for a decorative item on your shelf.
We'll never say no to a thoughtfully put-together gift set and love this one from Crown Affair. Made for all types of hair, the set includes elevated versions of everything you need to take care of your hair: The Oil (a lightweight serum to help smooth and hydrate hair), a round brush (which you can choose between boar/nylon, wood, or all boar), a hand-carved acetate comb, a 100% silk scrunchie, a microfiber waffle knit towel, and a 3-minute timer as a reminder to take your time. All together, it's a luxurious way to care for the natural crown on your head.
We've mentioned a diffuser and potpourri so we can't leave out our fail-safe scent-giving gift, which is a candle. The limit doesn't exist for gorgeously made candles these days, but one of our favorites is from Goodee. While the scent is usually the main attraction, it's the hand-blown vessel from Venice, Italy that does it for us. Long after the candle has burned off, we'll still be using this recycled glass vessel on our shelves or work desk. In the meantime, you can enjoy four different fragrances inspired by the outdoors: Mountain, Forest, Field, and Ocean. The candles are made with pure soy wax, a natural cotton wick, and organic essential oils, all of which make for a safe and clean burn.
For more 2022 gift guides, click here!
This post contains affiliate links, so if you make a purchase from an affiliate link, we earn a commission. Thanks for supporting Design Milk!
Source: design-milk