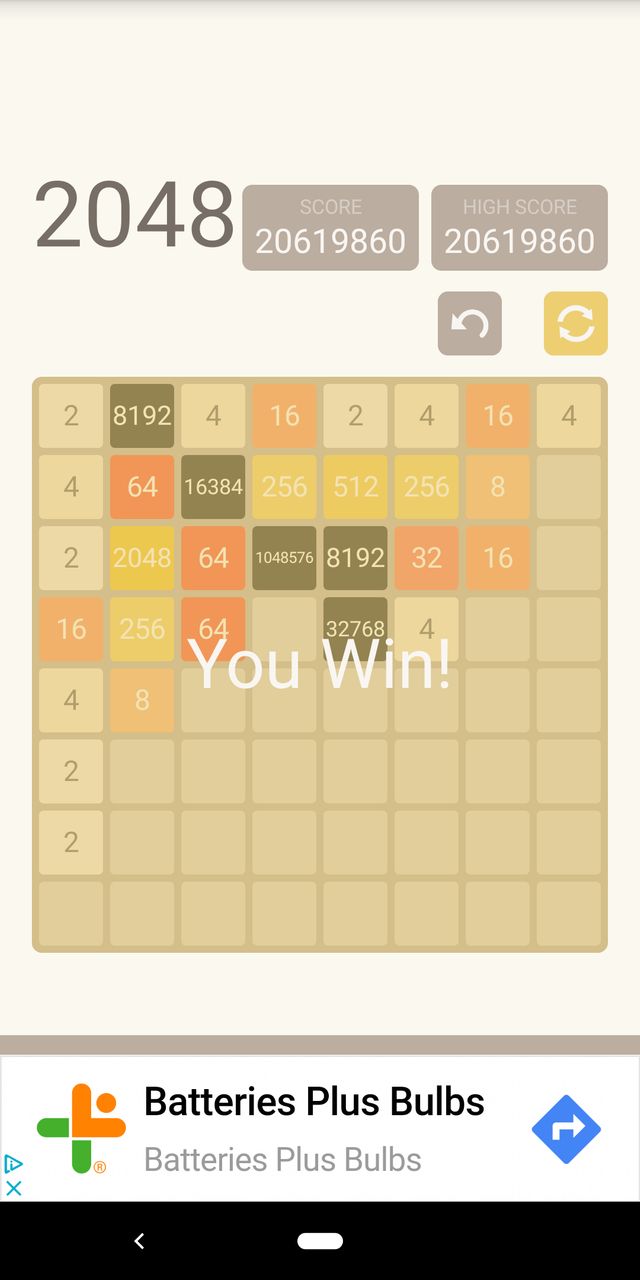 In a trending reddit post, reddit user u/hoobody shared a screenshot of himself playing 2048, wherein the game stopped him from scoring any further. His highest block was numbered at 1048576. His score reached 20 million.
That feat is amazing, sure – it's hard enough to reach the 2048 block itself, so you can imagine how difficult it was to get the 1 million block. Although a lot of people in the comments pointed out that what the original poster played was a different version of 2048, with 64 columns and an undo button – it's still an admirable achievement.
Congratulations on that 1 Million block, hoobody!
image credit: u/hoobody
Source: neatorama