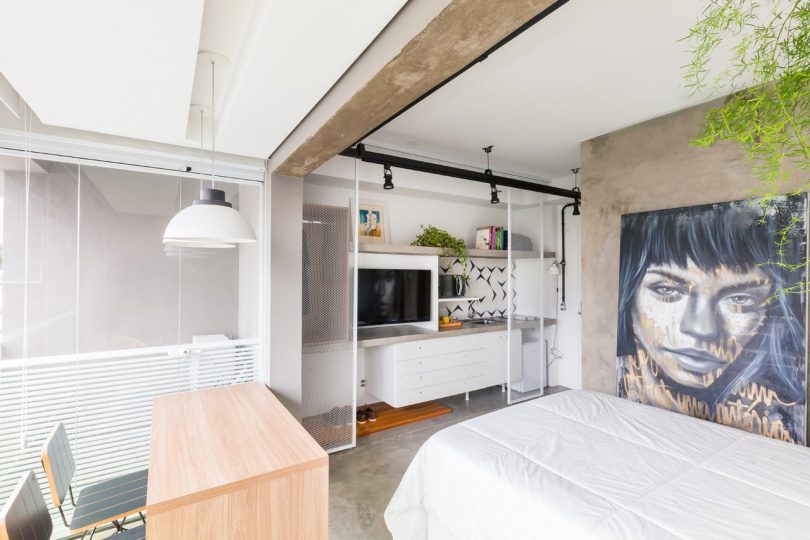 Brazilian architecture firm Casa 100 Arquitetura designed this compact apartment in São Paulo, Brazil for a single, 30-something man who mainly lives in Rio de Janeiro but travels to São Paulo for work. Spanning a mere 24m², the apartment's main use is for sleeping when the homeowner isn't at the office, so the space mimics that of a hotel room. The owner didn't want to invest a lot of money since it's a 2nd home resulting in the use of simple materials and minimal decor.
A dotted glass panel allows light to enter the bathroom.
Two concrete shelves form the kitchen, with the one on the bottom acting as the kitchen countertop that continues on to hold the TV and closet box. Below that is space to house a suitcase, more clothes and shoes. The upper shelf holds books and decorative objects, along with a plant.
Perforated sliding doors help disguise what's being stored in the closet or in the kitchen, which helps change up the feel of the space.
Photos by André Mortatti.

Source: design-milk