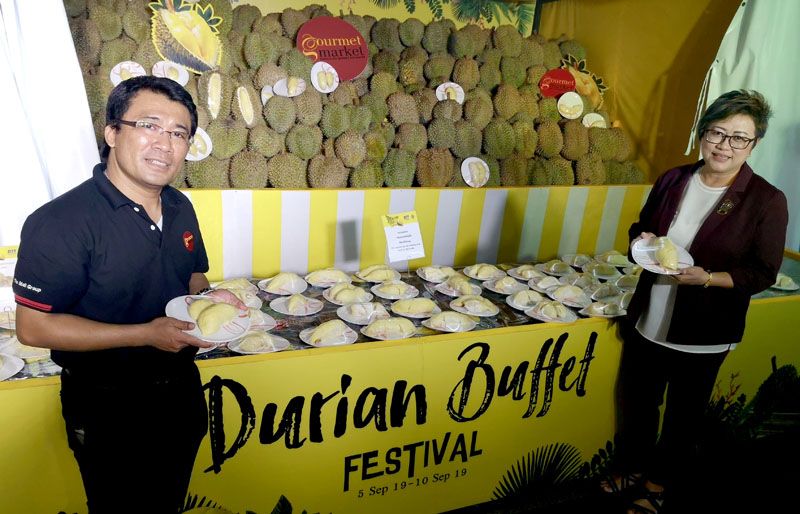 Bangkok, Thailand — A new addition to Bangkok's buffet craze arrived in the form of unlimited durian last September 5. The buffet however, is expensive, costing 559 a head for an hour, which is about half-a-day's earnings on minimum wage. Despite that being the case, it didn't keep the customers away from the grand fruit event. After all, it happens only twice a year.
Eating durian, however, can be dangerous when eaten together with alcohol or soft drinks.
… a durian buffet is dead serious business, as a gentle warning sign in Thai, English and Chinese reminds guests: "Tips about durian. Eating durian together with alcohol can be lethal as it will rapidly increase sugar levels in the body and create an aggressive warming effect in the body."
Non-alcoholic drinkers are warned as well: "Durian and soft drink can be a deadly combination. The fruit is high in sugar; combining with caffeine content in soft drink will cause a surge in blood pressure that [could] lead to sudden death."
Those with diabetes, heart disease, or high blood pressure "should be careful of overindulgence in durian."
More details over at Khaosod English.
(Image Credit: Khaosod English)
Source: neatorama